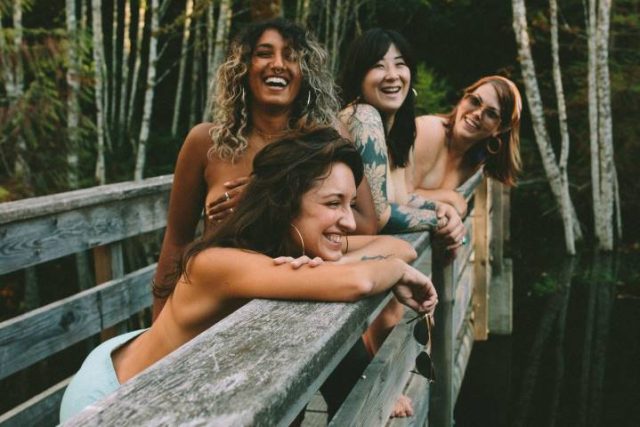 Foxy Box Laser + Wax Bar, the quickest and most consistent hair removal service on the market, has announced a new salon opening in Queen West, Toronto on November 20th. The brand's ninth storefront, and first in Ontario, encourages locals to indulge in smooth and seamless hair removal, so they can feel energized and empowered while unleashing their inner fox.
Foxy Box's masterful "vagicians" are experts in the art of down-there hair removal, using the proprietary Foxy Box Technique™ to minimize discomfort and achieve the best results every time, while cultivating a warm, inclusive environment where people of every shape, size and comfort level can feel their best selves.
Services include laser hair removal, full body waxing, lash tints and lifts, and brow shaping, with each treatment tailored to the recipient's unique skin, no matter your gender. The sustainably-minded brand is also part of Green Circle Salons, which helps salons recover up to 95 percent of their beauty waste. Committed to sustainable operations and practices, Foxy Box ensures every single-use wax stick, strip and sheet are recycled through the Green Circle program.
The company was founded by Kyla Dufresne, who experienced a life-changing Brazilian in Victoria, BC, and immediately threw out her razor, drafting a business plan on how she could help make every person feel foxy in their own skin. In between bartending shifts, she committed her rare free time to build her business, starting with a small space out of the back of a jewelry store. Today, the swiftly expanding company has eight locations across BC, with the ninth opening in Ontario this month.
"I'm thrilled to introduce Foxy Box to the Ontario market with our new salon opening in November," said Dufresne. "I'm a firm believer that feeling foxy isn't a luxury – it's something every person has the right to experience, no matter your body shape or gender. Ultimately, Foxy Box is more than a beauty bar. It's a place to feel empowered, let your guard down, and be happy in your own perfectly smooth skin." Located in the bustling strip of Queen West in the heart of Toronto, the salon welcomes customers into a fun, relaxed environment featuring subway-theme tiles, large murals, pops of red with cheeky slogans, and a beautiful refurbished chandelier. Offering a range of Foxy merchandise, beauty and aftercare products, Foxy Box vagicians are there every step of the way to ensure customers stay feeling their best after leaving the salon.