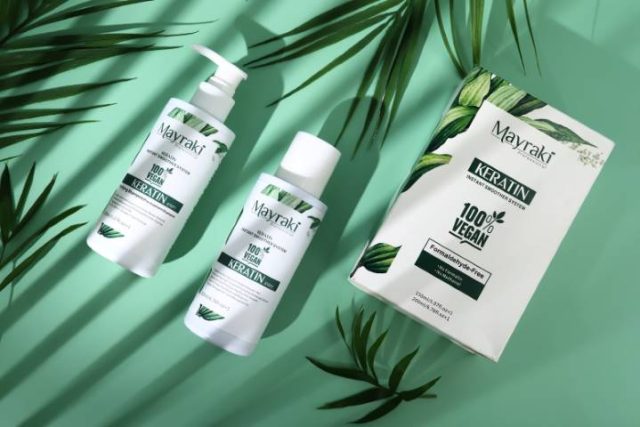 November is World Vegan Month. For some, the vegan lifestyle has been a part of their lives for years while others are only now starting to wonder how to make their lives more mindful, vegan, planet-friendly, and cruelty-free. Mayraki Professional, a leading vegan haircare brand, shares some gifting ideas for the vegan in your life this World Vegan Month and beyond.
Vegan Hair Treatment
Traditional salon treatments that use keratin are far from being vegan: In most cases, keratin in hair products comes from the feathers, hair, horns and hooves of animals. However, Mayraki Organic Hydrolyzed Keratin Instant Smoother System is meticulously developed solely from 100% vegan, cruelty-free ingredients to deliver effective results while steering away from harmful chemicals such as formaldehyde. It is the first-ever all-natural keratin smoothing treatment. Mayraki Keratin Treatment is safe to be used at home, bonds to your hair to create a protective layer around each strand, effectively diminishing frizz, sealing the cuticle, and protecting against external damage. The result is an insanely glossy mirror-like shine. 
A Vegan Brush
With so many brushes using animal-derived elements like pig or hog bristles, it may be challenging to find a proper, high-quality vegan hairbrush. Mayraki Wooden Paddle Brush is a perfect alternative to those who are seeking cruelty-free vegan options. Made from beechwood, the hairbrush features extended bristles with elastic nylon tips which can easily stretch thick hairs for easy detangling, effective natural oil distribution, and a soothing scalp massage. It smooths down frizz and is gentle on the hair, preventing pulling and breakage.