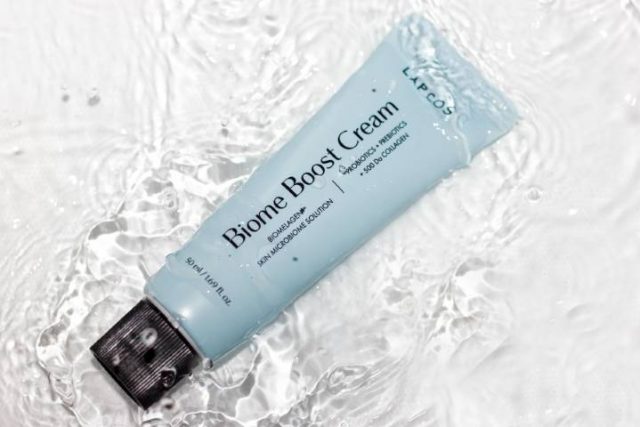 Leading affordable luxury brand and the one-stop destination for high performance, cruelty-free skin care, K-beauty brand LAPCOS launches a Biome Boost Cream today! The new collagen-infused daily moisturizer uses an innovative formula that balances the skin's microbiome and strengthens its barrier with a mix of healthy bacteria and skin-restoring ingredients like marine collagen, micrococcus lysate, bifida ferment lysate and more.
The LAPCOS Biome Boost Cream sinks deeply into the dermis to balance the skin's natural ecosystem, elasticizes skin and delivers a yogi-like perfect appearance to complexions due to signs of acne, ageing, or eczema. In a two-week clinical trial, participants who used the moisturizer twice a day saw an increase in retained moisture and skin elasticity. 82% of them also said they felt their skin barrier function was improved.
LAPCOS Biome Boost Cream is available for purchase starting today LapcosUSA.com, Amazon, and Revolve.
Celebrity fans of the brand include Shay Mitchell, Sophie Turner, Chrissy Teigen, Gigi Hadid, Jamie Chung, Whitney Port, and more.