The holidays are fast approaching! Looking for a gift that will contribute to the daily well-being of someone special? Canadian natural beauty care and essential oil company Lotus Aroma presents two low-cost sets that are sure to please!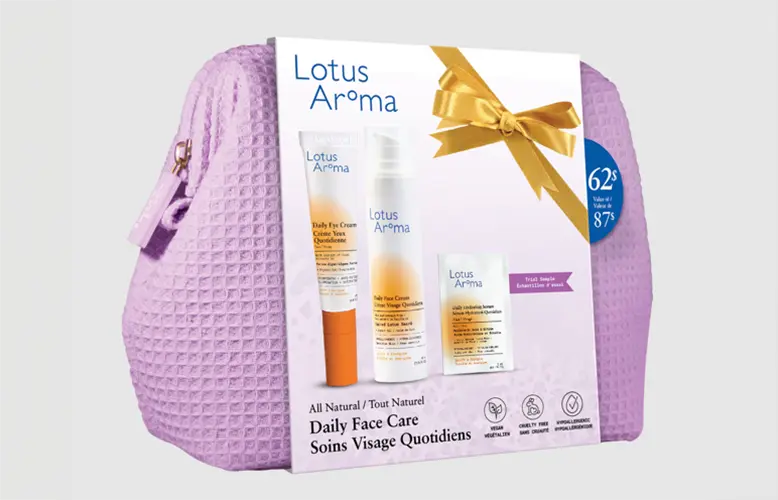 Daily Face Care Giftset Pouch
The Lotus Aroma facial care range is designed for an invigorating beauty routine that benefits both body and mind.
Presented in a soft lilac fabric cosmetic pouch, this set is the perfect gift to slip under the tree! Each pouch contains three hypoallergenic face care products designed for sensitive skin and a $10 coupon.
Retail Price: $62 ($87 value)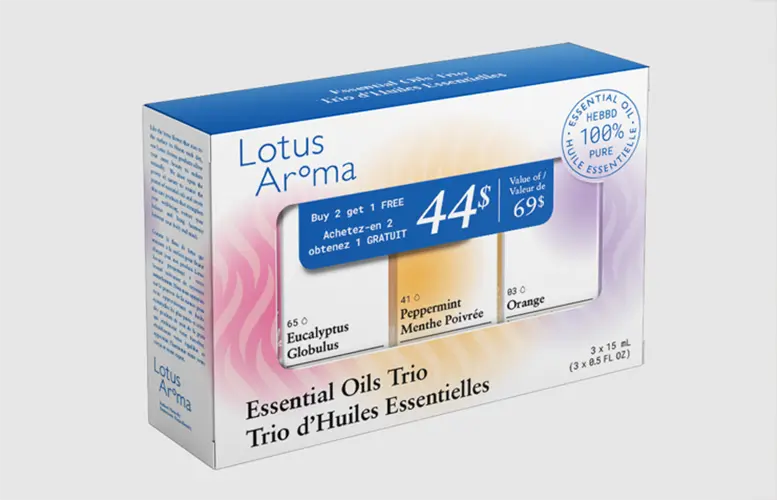 Essential Oils Trio
This holiday season, you can also introduce a loved one to the benefits of aromatherapy with Lotus Aroma's trio of essential oils.
Includes a $10 coupon, a recipe card and 3 of our most popular 100% pure essential oils.
Retail Price: $44 ($69 value)
Lotus Aroma gift sets are now available in limited quantities in all pharmacies.