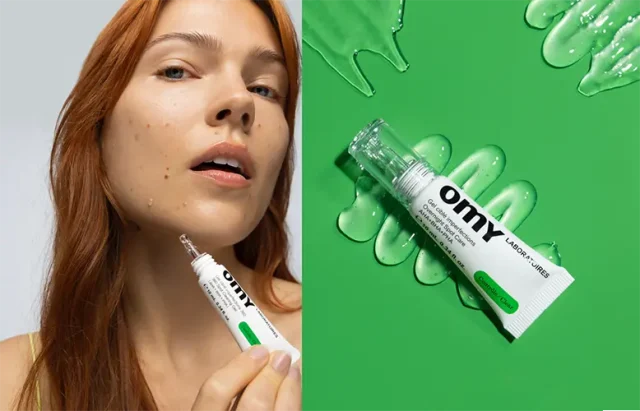 Omy Laboratoires, the Canadian skincare company specializing in unique customizable skincare products, is delighted to announce the release of its new topical anti-blemish product, 360 Spot Clearing Gel.
This all-new fast-absorbing product is suitable for all skin types, including sensitive skin, and has been specifically formulated to cleanse, soothe, rebalance and exfoliate blemish-affected skin. With a concentration of 40% active ingredients, this product has been formulated to show results as early as the first application.
Many anti-blemish products on the market contain high level of alcohol, which can dry out the skin, worsen inflammation and delay the healing process. That's why Omy Lab. created its 360 Spot Clearing. This topical anti-blemish gel targets the mechanisms that promote clear, smooth skin in minimal time. Its translucent formula is suitable for all skin types.
HOW TO USE
360 Spot Clearing Gel is a clear gel, suitable for all skin types and safe for pregnant and breastfeeding women. Omy Laboratoires recommends using the product once daily in the evening for seven days. It should be applied directly to the blemish. If your skin is prone to post-blemish hyperpigmentation, continued use for an additional week is recommended for maximum effectiveness.
The 360 Spot Clearing Gel is available on Omy Lab's website.