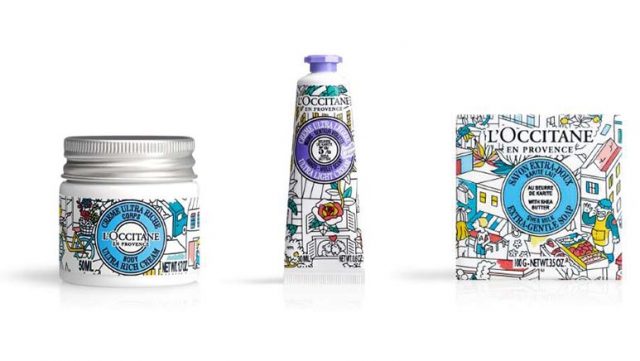 L'OCCITANE joined forces with French illustrators, Elvire Laurent and Marie – Cerise Lichtlé, the founders of OMY who are famous for their iconic illustrations. The new limited-edition Shea collection is adorned with colorful illustrations that celebrate Provence in the city. Each design features imaginary cityscapes in addition to L'OCCITANE favorites – Rose, Lavender, Verbena, Immortelle, Cherry Blossom, and of course, Shea, but also highlights iconic elements that evoke our brand ethos and our passion for nature and biodiversity.
For a limited time only, the classic Shea Butter ranges will feature a customizable element dedicated to coloring the exclusive designs. Get ready to unleash your inner artist with L'OCCITANE!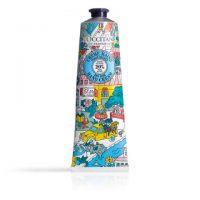 Limited Edition Shea X OMY Hand Cream – net wt. 5.2 oz.: Highly concentrated with Shea Butter (20%), this hand cream penetrates quickly and helps nourish, protect and soften the hands. Honey, almond extracts and coconut oil are blended with Shea Butter to create effective care. The cream texture is rapidly absorbed, leaving skin feeling soft without a greasy film.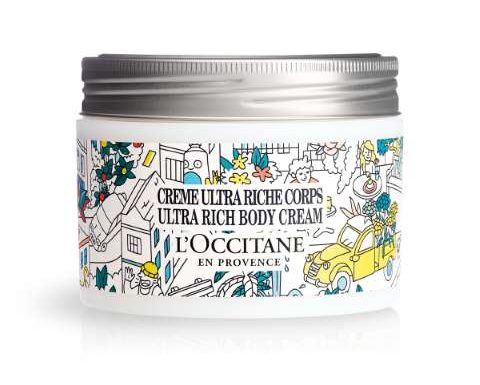 Limited Edition Shea X OMY Ultra Rich Body Cream – net wt. 6.9 oz.: Ideal for dry to very dry skin, this body cream is made with 25% Shea Butter. It provides long-lasting hydration – for up to 72 hours – and works to nourish the skin, protecting against dryness.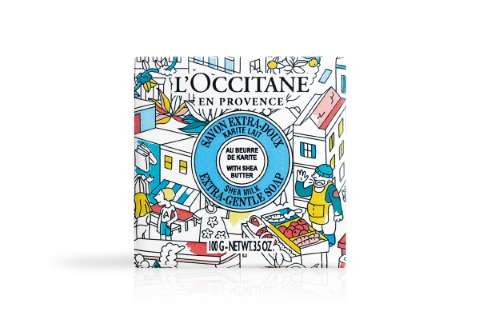 Limited Edition Shea X OMY Extra-Gentle Soap Milk – net wt. 3.5 oz.: This body soap is enriched with Shea, which is known for its softening and protective properties. It produces a light, creamy lather that cleanses the skin and leaves behind a soft, milky scent.
To make this limited edition collection more colorful and fragrant, L'OCCITANE introduces a new range to the iconic Shea roster – Limited Edition Shea Violet X OMY. The Shea Violet X OMY comes with a light, fresh violet scent and tinted with a soft violet hue. Available in Limited Edition Shea Butter Violet X OMY Hands Violet Scent Ultra Light Cream – $12 (net wt. 1 oz.) and Limited Edition Shea Violet X OMY Ultra Light Body Cream Violet Scent– $50 (net wt. 4.5oz.).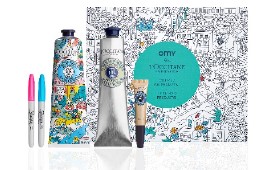 OMY Manicure Set: Nourish your hands and cuticles this winter with the beloved Shea Butter must-haves. This set includes two markers, Shea X OMY Hand Cream (net wt. 5.2 oz.), Shea Butter One-Minute Hand Scrub (net wt. 2.5 oz.), Shea Nourishing Nail & Cuticle Oil (0.25 fl oz.).
*Labels are only partly colored – the rest is up to you!
Join the conversation at @loccitane #ColorYourWinter #loveloccitane.