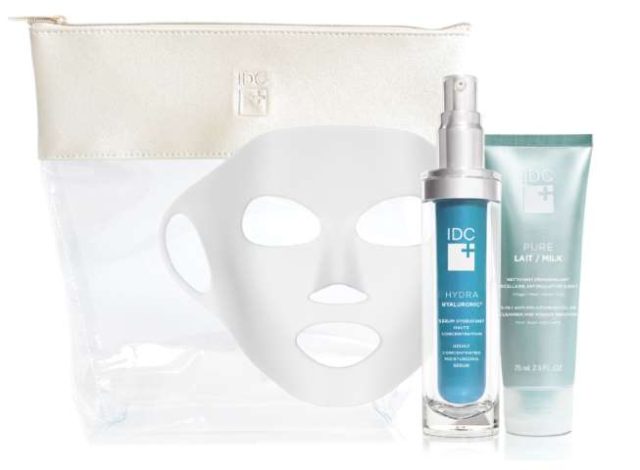 Did you know that your expensive creams and face serums could be doing a lot more for you? When we apply skin care, most of the water evaporates during application, depriving our skin of much needed moisture. With IDC Dermo's Reusable Silicone Mask your active moisturizing ingredients can be retained, optimizing the penetration of your serums, moisturizers and oils. Made of silicone, this mask is resistant, reusable, washable and durable making it an eco-friendly solution to one-use sheet masks.
The Reusable Silicone Mask is available exclusively in IDC Dermo's Hyaluronic2 Mask Kit. The kit also comes with the Hydra Hyaluronic2 serum and the Pure Milk cleanser.
How to use:
Once or twice a week, apply a generous layer of Hydra Hyaluronic2 serum to your face and around your eyes, then place the IDC DERMO reusable silicone mask on your face and let it sit for five to ten minutes. Remove the mask, then gently massage in the excess serum using circular motions. Finally, rinse the mask before drying and storing it.