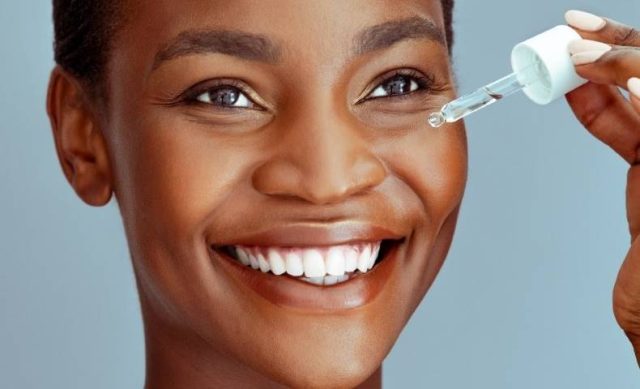 The coming year is expected to bring a variety of fun, vibrant trends to the beauty world, such as metallic accents, eye-catching hair accessories, face-painting vibes and so much more. But there is no other aesthetic as timelessly on-trend as glowing, healthy skin. DW Aesthetics, a Black female-owned skincare brand based in the UK, shares three Christmas gift ideas so your friends and family can start the new year fresh-faced.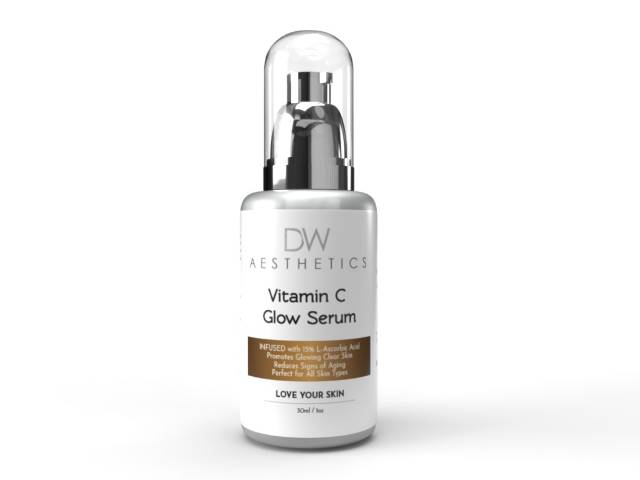 DW Aesthetics' serum is packed with powerful natural ingredients, such as vitamin C, citrus extract and 20% L-ascorbic acid, to give your skin a hit of anti-ageing, antioxidant, and tone-restoring nourishment. The high concentration of vitamin C brightens skin and helps to lighten hyperpigmentation while restoring vitality and vigor to combat dullness. The serum also contains an amino acid complex and sodium hyaluronate that create moisture-binding activity for more resilient skin, plumping up fine lines and reducing the appearance of wrinkles.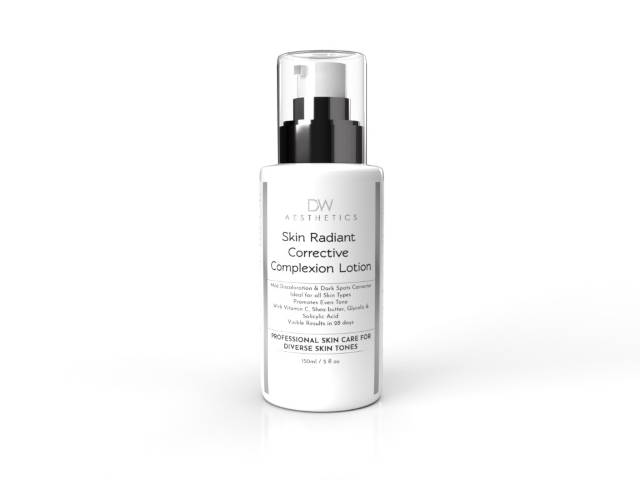 Skin Radiant Corrective Complexion Lotion
This powerful skin lightening formula is designed to treat skin discoloration conditions, such as hyper-pigmentation, dark spots, melasma and blemishes. DW Aesthetics' lotion is uniquely formulated to reduce excessive melanin production by harnessing exfoliation acids and plant extracts to enhance exfoliation of dark spots present on the surface of the skin, which allows its active toning ingredients to more rapidly penetrate the skin for radiant effects.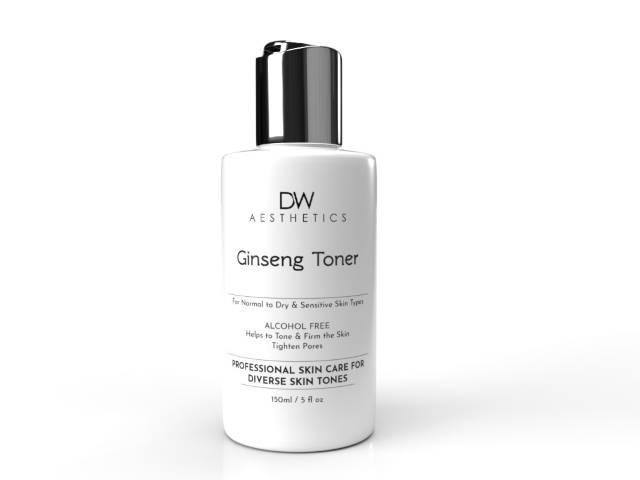 Ginseng is a powerful beauty ingredient which boosts circulation and promotes collagen production. It is especially effective against dry and dull skin as its energising properties help to brighten the complexion. DW Aesthetics' Ginseng Toner also contains glycolic acid and ammonium glycolate (5%) which work together to loosen excess accumulation of dead skin cells to support the skin's natural rate of exfoliation. The result: fresh, radiant skin that glows from within without the need for makeup.