Orlando, Florida is a utopia for avid amusement park fans, brimming with culinary delights for gourmands, and brimming with rivalries for sports fans. And, without a doubt, the preceding three activities are among the top things one can do in Orlando. Aside from the previously mentioned attractions, Orlando is also home to fantastic art and scientific museums, wildlife encounters, and outdoor recreation.
While you may be tempted to spend all day swimming due to the season's average temperatures being around 90 degrees, there are lots of other ways to be cooled off along with some amazing water parks. When the weather cools down in the late fall and winter, head to the golf club or visit Lake Eola. If you're looking for the greatest things to do in Orlando for the perfect holiday or staycation, here are our current top picks.
SeaWorld Orlando
SeaWorld in Orlando is well-known for its large water tanks, dolphin and whale performances, touch pools, and other thrilling activities. Although visitors are no longer permitted to feed the dolphins, they can still reach into the participatory dolphin pool and touch these lovely, intelligent creatures. Those who wish to get even closer to the dolphins, orcas, sea lions, penguins, or sharks can register for an up-close excursion.
Other unique tours include a backstage look at SeaWorld activities as well as tours of the manatee rehabilitation facility and the dolphin nursery, which cares for the park's baby dolphins. Aside from the variety of sea creatures, the park includes several fascinating rides for people of all ages, including numerous water rides that are cool on a hot Floridian afternoon. Roller coasters are among the park's most famous thrill experiences.
Walt Disney World Resort
We couldn't come up with a list of Orlando landmarks without including Walt Disney World. Many people associate Walt Disney World with Orlando, and for a valid reason. For many people, the best activity to do in Florida is to go to Disney World. It provides all you need for a great vacation day: restaurants, amusement parks, mini-golf courses, and more. Walt Disney World is continually adding new parks and rides, which makes the Disney experience exciting every time you come back.
Are you going to Disney World with your kids this summer? If you attempt to remain at the parks all day, you'll wind up with overheated, grumpy kids. Ride in the mornings, then return to your lodging for lunchtime, nap, and take some time to relax. Go back to the parks in the late afternoon for more excitement and fireworks. If you still haven't decided on accommodation, keep in mind that there are many 1 bedroom apartments in Orlando. Since traveling with kids can be downright stressful, having the privacy of an apartment might help you relax and be more comfortable.
Central Florida Zoo and Botanical Gardens
The Central Florida Zoo and Botanical Gardens is a well-known Orlando attraction. It was first established in 1923, but it was relocated to its present location in 1975. The park has a petting zoo where people may feed and pet farm animals, vast boardwalks for great animal viewing, and gorgeous butterfly parks all through the site. Feeding a giraffe or seeing a great one-horned rhinoceros are among the animal interactions available for an additional cost.
The zoo isn't particularly big, so your visit shouldn't take long. This leaves you ample time to test the Orlando food for yourself. In fact, there are many restaurants in the surrounding area that provide fantastic food and comfort.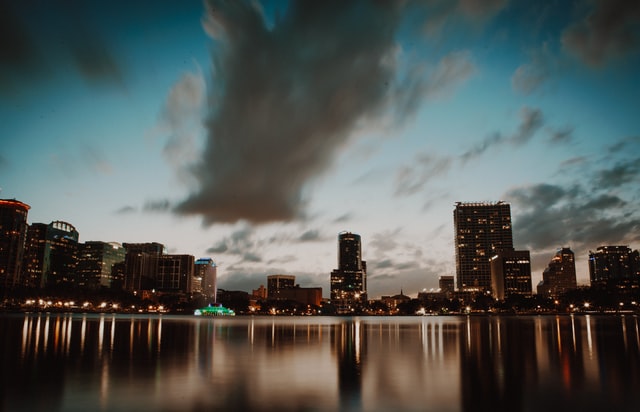 Final thoughts
Orlando is situated in one of the world's most frequented tourist zones, attracting tens of millions of tourists from all over the world each year. What's the big deal? In addition to enjoying near-perfect weather year-round (even the winters are pleasant), this busy Florida city also happens to be home to many of the Sunshine State's popular tourist attractions.
These, along with the large numbers of restaurants, dozens of golf courses, and a plethora of other places to visit and things to do in Orlando, all add up to illustrate that Walt was correct when he took a chance on the city in 1971. Although many people think of Orlando as primarily a family vacation with activities geared toward children, adults will find enough attractions to visit as well.