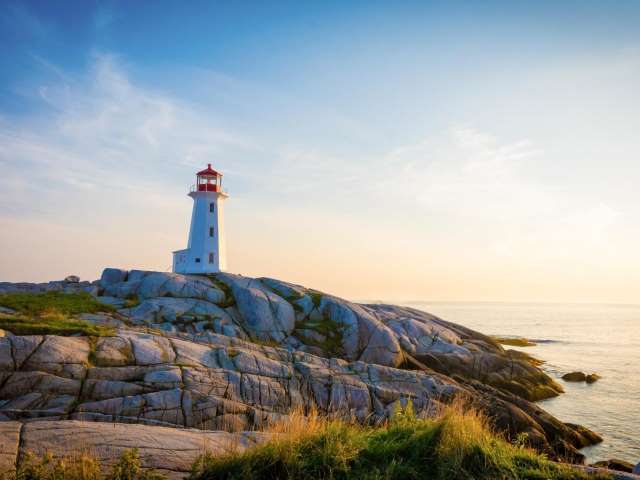 Drawing upon more than 232 million verified reviews from real travellers, today leading digital travel platform Booking.com announced the recipients of its 10th annual Traveller Review Awards, including the 2022 Most Welcoming Places in Canada. A total of 1,261,273 accommodation providers, car rental locations and pre-booked taxi providers in 220 countries and territories around the world are being recognized with a Traveller Review Award 2022, including 6,810 in Canada. In terms of places to stay, Italy leads the pack with the most accommodations being recognized with a 2022 award (162,272), followed by Spain (93,130), France (89,186), Croatia (58,630), Germany (69,702), Russia (59,661), the United Kingdom (53,623), Brazil (46,928), the United States (43,417) and Australia (18,663) to round out the top ten. Canada is 22nd on the list with 6,810 accommodations being recognized with a 2022 award.
2022's Most Welcoming Places in Canada*
Canada's most welcoming places span from the most easterly point in North America to a 1,200-metre mountain with a wildlife refuge and array of outdoor adventure. The Canadian cities and towns showing exceptionally welcoming visits to Canadian travellers include:
Halifax, Nova Scotia
St. John's, Newfoundland
Jasper, Alberta
North Vancouver, British Columbia
Hamilton, Ontario
Quebec City, Quebec
London, Ontario
Niagara on the Lake, Ontario
Calgary, Alberta
Golden, British Columbia
2022's Most Welcoming Regions on Earth*
A Canadian fan favourite, coastal Nova Scotia, placed 8th amongst the world's most welcoming regions.
Gorenjska, Slovenia
Taitung County, Taiwan
Tasmania, Australia
Burgenland, Austria
Seychelles
Canterbury, New Zealand
Santa Cruz, Argentina
Nova Scotia, Canada
Limón, Costa Rica
La Rioja, Spain
2022's Most Welcoming Places on Earth**
As the backdrop for blockbuster films and with its iconic carved cave structures honored as a UNESCO World Heritage Site, the southern Italian marvel of Matera tops this year's list of the 2022 Most Welcoming Cities in the World.
Matera, Italy
Bled, Slovenia
Taitung City, Taiwan
Nafplio, Greece
Toledo, Spain
Monte Verde, Brazil
Bruges, Belgium
Nusa Lembongan, Indonesia
Ponta Delgada (Azores), Portugal
Hoi An, Vietnam
To find out more about these destinations, click here.
Travellers continue to favor apartments and unique stays
For the fifth year in a row, apartments take the top spot in the Traveller Review Awards 2022 as the most-awarded property type globally, with 561,843 partners being recognized for their efforts. Hotels are Canada's most-awarded property type, earning 1,409 awards, with apartments a close second at 1,290 awards, followed by bed & breakfasts (1,199 awards), holiday homes (557), and motels (442) rounding out the top five accommodation types.
When it comes to homes, apartments and other unique places to stay, Italy leads with the most properties being recognized with an award (144,658), with Spain (83,654), France (79,278), Croatia (57,629) and Germany (56,977) rounding out the top five. In Canada, 5,401 homes, apartments and other unique places to stay are being recognized with a 2022 award.
Canadians value a warm and welcoming staff
When diving into the individual aspects of their stays that Canadian guests valued most, staff (9.0), location (9.0), and cleanliness (8.9) received the highest average marks. This is well above other aspects evaluated, such as value for money (8.5) or services (8.5), demonstrating the importance of those welcoming, friendly interactions during the stay, as well as health and hygiene in light of the evolving status of the global COVID-19 pandemic.
Transport providers in the spotlight
For the third year in a row, rental car and airport taxi providers are also being recognized for their excellent service and smooth travel experiences, including 1,628 rental car pick-up locations across 160 countries worldwide. Spain leads with 220 rental car pick-up locations receiving a 2022 award, followed by Italy (177), France (141), the United States (108) and Australia (98). This year, 7,091 airport taxi drivers across 51 taxi providers, spanning 1,400 cities globally are also being honored with an award.
Arjan Dijk, SVP and Chief Marketing Officer for Booking.com, commented "As the travel industry has remained vigilant and flexible in light of the continued uncertainty and travel restrictions we've seen over the course of the past year, the passion and dedication of our partners to create safe and welcoming travel experiences for everyone all over the world has continued to shine through. Looking towards the future with renewed optimism and hope, with these awards we recognize the incredible hospitality our partners deliver to travellers each and every day and thank them for their amazing devotion as we continue to rebuild together."