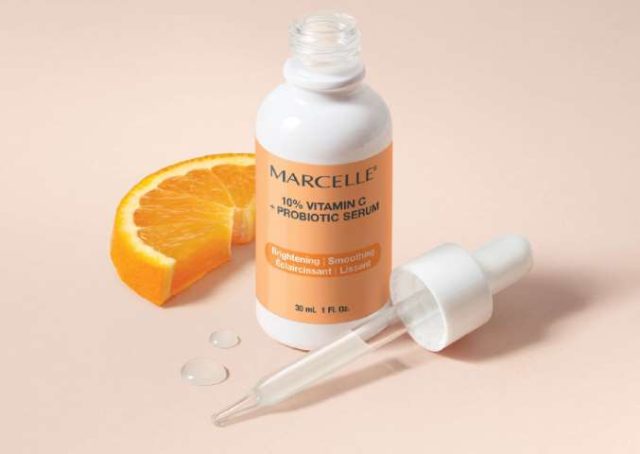 Capture radiant morning bliss with Marcelle Cosmetics NEW 10% Vitamin C + Probiotic Serum – the first-ever serum in Marcelle's clean beauty skincare line. In celebration, we're starting a Skinversation – an ongoing series about how to take care of and protect your body's largest organ, your skin!
The Squeeze on Vitamin C
Like that first sip of tea or early morning yoga, add a boost of tranquility and wellness to your morning skincare routine. This mighty serum, recognized for skin health by the Canadian Dermatology Association, brightens your complexion and enhances your skin's radiance to give you a daily luminous glow.
Developed with 10% stabilized vitamin C (a powerful antioxidant) and probiotics to strengthen the microbiome and protect the skin's barrier, you'll feel the product's nourishment while evening your skin tone and reducing the appearance of fine lines and wrinkles.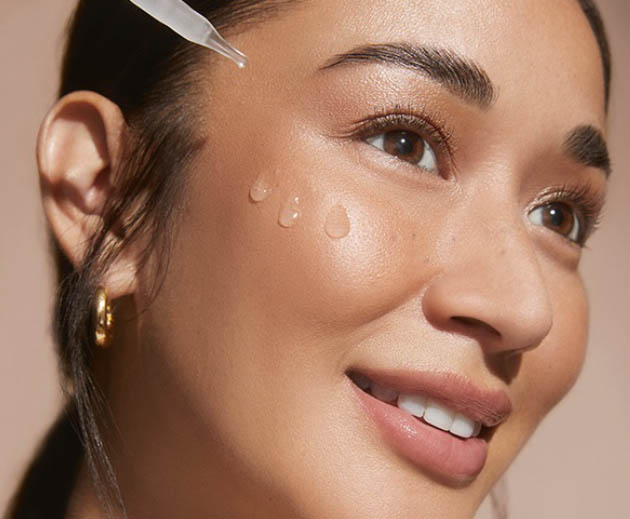 The DOs and DON'Ts when adding Vitamin C to your skincare routine
Apply it in the morning and always wear SPF
Vitamin C is sensitive to light and air, so store it correctly to preserve its shelf life
It should be colourless or a light straw colour; if it's oxidized, it turns yellow or brown and won't be as effective
Don't apply Vitamin C and retinol together – this can cause irritation. Save retinol for your nighttime routine
Apply your Vitamin C serum before your moisturizer – remember the "thinnest to thickest" rule