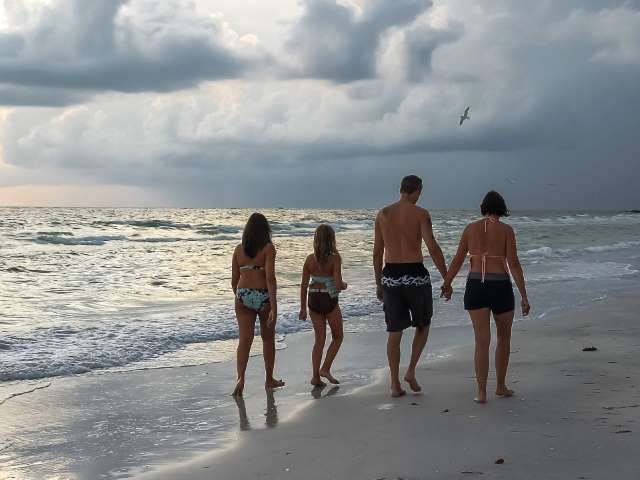 To vacation or staycation – that is the question? At first glance, opting for a summer holiday spent near home may seem like the cheaper and simpler alternative compared to booking a vacation down south, however, as Sunwing's recent survey proves, the perks of vacationing far outweigh the benefits of staying near home.
One of the biggest reasons Canadians opt for a staycation, according to the leading Canadian tour operator, is cost. In fact, half (51%) of people surveyed stated the leading factor in choosing a staycation over a vacation was due to the assumption that it's the more affordable option of the two. But this isn't always the case.
"There are several hidden costs associated with staycations that many don't always account for when planning," says Jacqueline Grossman, Vice President, Corporate Marketing & Communications, for Sunwing Travel Group. "Between booking activities to keep children entertained, steep gas prices and food and beverage, the costs of vacationing close to home can add up quickly. When you opt for an all-inclusive, resort-based vacation down south food and entertainment options are often included; meaning that your travel budget goes much further."
At a time when Canadians are beginning to think about what to do this summer and where to relax, it's important to weigh all options and understand why we vacation in the first place, adds Grossman.
A vacation is a time to break monotonous routine and relax. Vacations provide time to escape the stressors of everyday life, whereas staycations often come along with the added responsibility of cooking meals, managing chores and coordinating activities. Perhaps that's why almost half of Canadians (48%) agreed they were only "somewhat" rested when looking back at their last staycation. These numbers were highest in Saskatchewan (61%), Manitoba (54%) and British Columbia (51%).
Vacations are the best way for Canadians to ditch their smartphones, decompress and reconnect with family and friends without being attached to technology. Alarmingly enough, 44% of Canadians still say they are "somewhat connected to technology," and 2 out of 10 Canadians say they don't disconnect at all while on vacation.
The worst province for disconnecting was Manitoba with 3 out of 10 respondents
Following was British Columbia above the national average at 22%
Men are slightly worse at disconnecting from technology while on vacation (23% to 19% females)
4 out of 10 people aged 55+ "always try to disconnect", while 5 out of 10 (49%) of those aged 18-34 "somewhat disconnect while on vacation"
"Vacations are the perfect excuse to ditch all things digital, finally turn on that 'Out of Office' notification and actually avoid checking work-related emails, something that can be tempting when coworkers know you've decided to stay closer to home. Only while on vacation do you truly have the chance to put that smart phone on pause, and take in your surroundings without the constant need to be connected," adds Grossman.
Lastly, it has been proven that Canadian travellers undergo a spike in excitement about their upcoming vacations the instant they book and the week before they travel, proving the holiday halo effect starts long before you even get to the airport. There is no holiday halo effect with a staycation!
To find out more about Sunwing's vacation packages or to book, visit www.sunwing.ca or contact your travel agent.