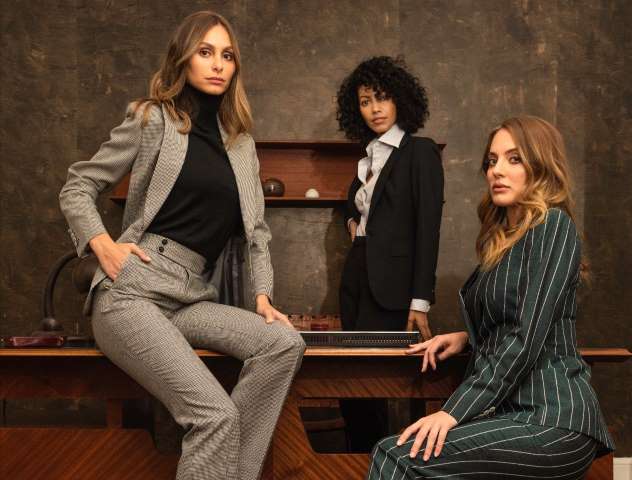 You don't have to be a renowned planner to know what's on in the fashion industry. But making plans early in advance is a good thing. It saves you time, and all the hullaballoos of getting things handled in the last minute. 2019 was a great year in the fashion industry, as a lot of new designs were on show. Already, all eyes are on the 2020 runway, and everyone is guessing. If you're looking to make plans for your wardrobe, look no further. We have assembled the top runway trends for 2020 and beyond.
#1. Polka dots
Polka dots were associated with kids and their grannies, but expect to see a lot of them in the upcoming runway shows. The variety is just unbeatable, with designers coming up with all sorts of fancy polka dots for all sizes. It could be just the beginning.
#2. Marigold
Welcome to the timeless marigold, yet again. It is a mix of gold and mustard, and not quite gold, but with a golden touch. There were a few of them in the 2019 runway, but it was a rehearsal to what we expect to have this Spring/Summer.
#3. Suit
Suits have been around, and 2019 gave us everything. It was not the end. Expect to see more suits this year, coming in more designs for all generations. It's like they never get old.
#4. Fringe
We've all come to love fringe, haven't we? 2020 will be a year to hang loose with the trendy fringe from your favorite designers. The London fashion week was filled with fringe, and more fringe, but that was then. The trend is not about to go away.
#5. Bright green
Neon has always been trendy even among the most sensitive class, and that doesn't look to change any time soon. What could be different this year is the bright green hue which is already causing ripples among enthusiasts. Designers could be having a field day. Watch this space.
#6. Ruffles
The 80s are here again, in style. The classic bridesmaid dresses of the yester years are about to take over your wardrobes once more. Only this time, there will be the additional fashion flavors to spice the 2020 show.
#7. Leather
The colorful leather year is here, as the Italians like it. The Milan fashion week in Italy should be an exhibition of the most exotic leather jackets of the brightest colors to match all sorts of other fashion designs.
#8. Shines
We are going back to the golden era, the era of authentic brightly shining fabrics and metallic. There were a lot of them on show in a number of summer and spring runways, but the experience was one of big things to come.
#9. Coat dress
Whether it is for the lazy dresser or not, it is one of the trendiest outfits you'll ever see in recent times. It is a style that filled up runways in 2019, so you can only expect the markets to flood.
#10. Nets
The perfect outfits for summer were on show in the Paris Fashion Week in the name of nets. Designers must have taken note of how netting is becoming the new normal. Expect more of the same in 2020.