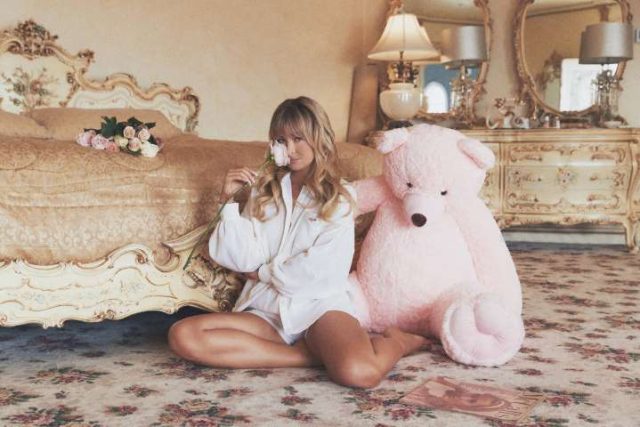 Celebrity favorite swim brand Dippin' Daisy's, adored by A-listers including Ashley Graham, Lucy Hale, Serena Williams, Molly Sims, Maria Menounos, Meghan King and more, launches their collaboration with model and fashion lifestyle content creator Mina Marlena, The Fox L'ouest. This Valentine's Day capsule collection combines Mina's feminine and girly aesthetic with Dippin' Daisy's high quality sustainable design to celebrate confidence, self-love, and romance. This collab includes angelic swimwear and coverup styles offered in delicate florals, simple pastels and more.
"The collection encapsulates all of my favorite things and has been thoughtfully created to make you feel your absolute best when wearing it. It was inspired by romantic summer memories and childhood nostalgia and includes so many stunning lace details. When designing this collection, it was very important to me to create pieces that were aesthetically cute but that were also really wearable and flattering. As women, our bodies go through many different phases. We bloat, we have hormonal changes all the time that affect how we feel, I wanted to design swimwear that you could wear in any phase and feel good about yourself. Because when you feel your best, you look your best! It's little details like that which make me really proud of this collection. Every piece of clothing was inspired by things I always reach for when going to the beach or pool, but with added details that make them special and cute. I hope this collection encourages you to focus on self-love this Valentine's Day, because YOU are your first love!" – Mina Marlena
From the production process to the textile selection, manufacturing, and packaging, the collection is sustainably made in Los Angeles, a mission near to Dippin' Daisy's.