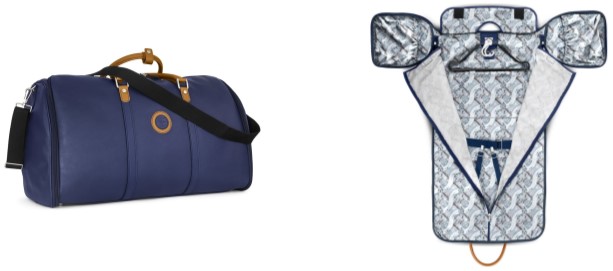 This weekender garment bag is perfect for showing off your distinctive style even while you are traveling. Thanks to a zipper that runs around its entire perimeter, it can be fully opened and laid out flat exposing the interior pockets and the garment case that is equipped with two detachable hangers and a zip closure to easily place your clothes and accessories.
The Outlierman is inspired by the passion of driving the world's most evocative cars. It's this passion that drives us every day, yesterday's passion that is the same as today, as a timeless elegance revealed in the products that we create:
leather driving gloves, travel bags, pocket squares, ties and t-shirts all handcrafted in Italy with high quality materials.
Passion, research, tradition, excellence: these are our muses, this is The Outlierman.