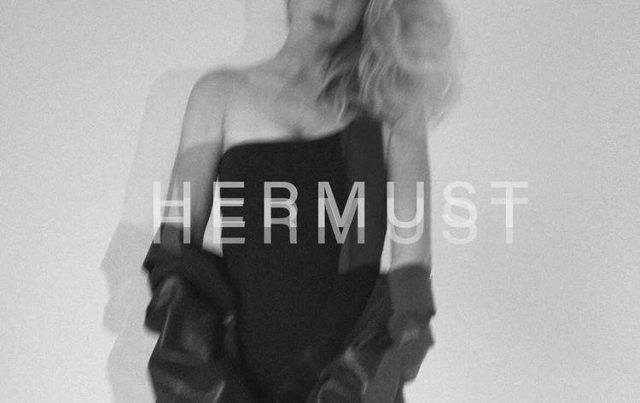 Hermust The Label is proud to introduce its very first loungewear collection available online at hermust.com. Inspired by l'après-ski evenings in the Swiss Alps, these timeless and minimalist pieces will offer you comfort, style and audacity.
Either your body is wrapped in a warm and cozy embrace, caressed by structured clothing, or nurtured by streamlined knitwears, this collection is a hymn to le naturel, reminding us to love ourselves as we are. Made from 100% natural materials such as linen, cashmere and cotton, all offered in a soft palette of neutral tones, these à la garçonne pieces will carry you in your intimacy, thus enhancing the boldness that guides your daily romance.
"I wanted to start my own clothing brand because it's who I am. People trust my critical judgment and sense of aesthetics and creating a line of basics that are timeless is in keeping with my love of minimalism but also respects my company values. Less is more," says Jessica Metni, designer and founder of Hermust The Label. Clothes tell a story, mine tell a lifestyle."
Mindful of its ecological footprint, Hermust The Label is committed to minimizing its environmental impact by designing small quantities of each product, which are always intended to be sustainable and eco-friendly. Each item sold is shipped in a custom biodegradable bag from Ecoenclosed for the most ethical shipping possible.
About Hermust The Label
Known for its minimalist elegance and its glamorous touch inspire­­­­d by the 80's fashion icons, Hermust The Label has acquired a strong presence in the Quebec fashion market. Hermust The Label promotes an eminent lifestyle, with a humble spirit and guided by art. Celebrating the beauty of the world in its simplicity, this Montreal-based brand promotes wellness and inclusivity, aiming to change the way women feel in their swimwear. It captures an unapologetic feminine strength, focusing on bold, embracing strapped silhouettes that celebrate all bodies … and all women.