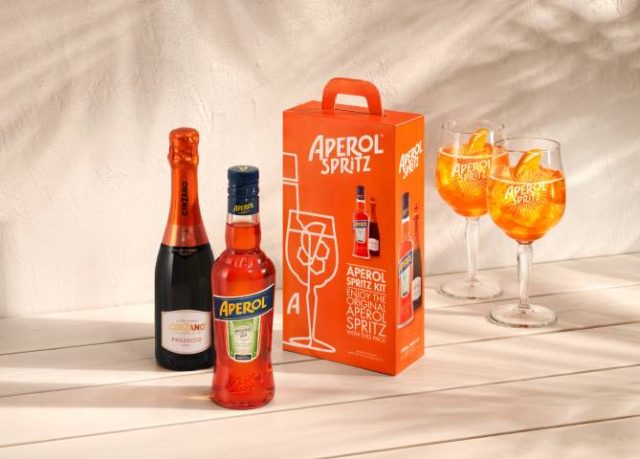 'Tis the Season (yes, already!) for festive gifts guides and holiday hosting. We know the Yuletide prep can be a bit of a mad dash, so Aperol is making it easier to add a little sparkle to the holidays.
The beloved brand has launched their off-the-shelf Spritz Kits saving you time and taking the guesswork out of choosing the right prosecco. The new mini packs contain the ideal amount of the iconic orange liquid and bubbly for a round of Spritzes, making it the ideal host gift!
Aperol wants you to master the perfect serve and enjoy the bittersweet taste of a festive favourite while allowing you to spend more time with friends and family.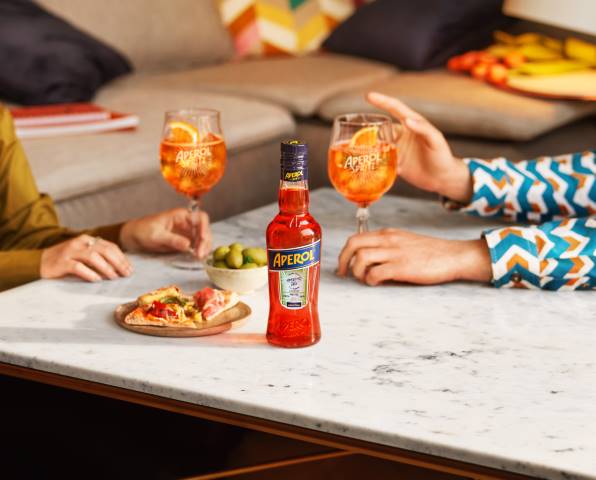 Aperol Spritz  
This fruity and refreshing favourite is made with prosecco, Aperol and a splash of soda for the perfect serve. 
Ingredients
3 oz | Prosecco 
2 oz | Aperol  
1 oz | Soda  
Ice cubes  
Orange slice garnish  
Recipe
Fill a white wine glass with ice. Pour 3 oz of prosecco followed by 2 oz of Aperol. Add 1 oz splash of soda. Stir to combine and garnish with an orange slice.