Since the democratization of fashion in the 1960s, the streets of New York, Tokyo, and Milan have been filled with fashion pieces invoking the essence of fine art and pop art. It became apparent that the two can coexist beautifully, beginning with Andy Warhol's excellent representation of that era's consumerism with the 'Souper Dress' in 1966.
Transcending from the Paper dress that's now displayed at the Metropolitan Museum of Art, many fashion designers have found a way to incorporate art into their creations. Soon after, avant-garde fashion became a thing.
Avant-garde is a movement and a worldwide phenomenon. It's defined as a forward-thinking and progressive fashion style. It's viewed as an experimental approach to breaking the norms and pushing the boundaries to discover where the artistic inspiration will take the artist. Today, the most notable avant-garde fashion designers are Victor and Rolf, Vivienne Westwood, John Galliano, and Manish Arora.
If you wish to incorporate art into your fashion style, here are ways you can do it:
1. Print Them On Your Shirt
There's a range of designs you can print on your T-shirt—from the renaissance era of Da Vinci's Mona Lisa, post-impressionism of Van Gogh's Sunflowers, the baroque period of Jan Vermeer's The Girl With a Pearl Earring, and the icon of modern art, Edvard Munch's The Scream. You can have them printed here at https://www.teejunction.com.au. Putting these iconic paintings on your shirt will be a new way to appreciate the amazing creations of these great artists.
2. Display Them On Your Tote Bags
With people's consciousness now being geared toward sustainability, plastic bags are eradicated, and more eco-friendly practices are being seen worldwide. Using canvas tote bags has become mandatory in many countries, and this is a new way of exhibiting art in your fashion.
Captivating art-inspired tote bags carried on your shoulders are something pretty to look at, and you wouldn't even think twice about bringing them on your shopping trips.
3. Dresses Inspired By An Art Movement
Over the years, fashion designers have tried to embrace art and made dresses inspired by great art movements. Some of these are imprinted on their clothing, and many unusual materials were used in their creations such as the dresses created by Alexander Mcqueen.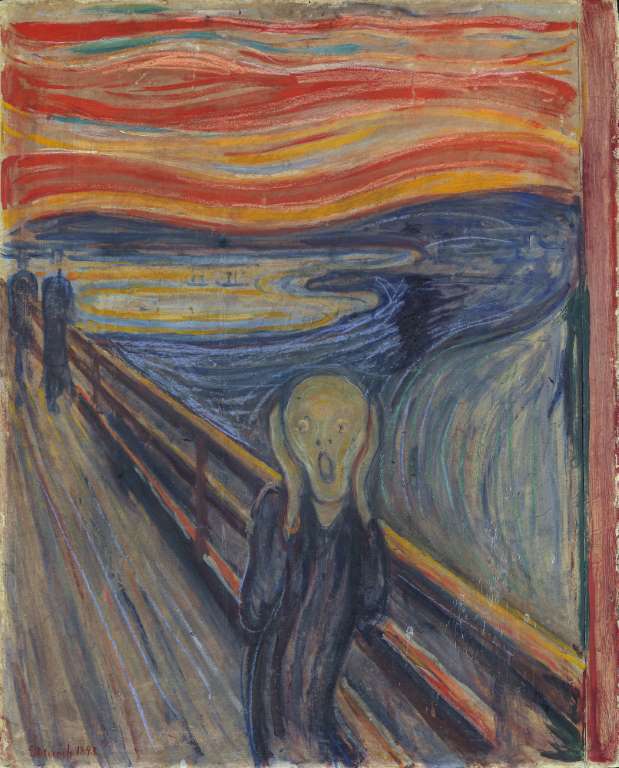 Other notable designers who utilized this approach were:
Valentino takes inspiration from Hieronymus Bosch's The Garden of Earthly Delights. The designer took the art to create floating, dreamy dresses that depict the first temptation of Adam, which is the central theme of the painting, the allegory of sin.
Dolce and Gabbana from the Baroque art of Peter Paul Rubens. The designer took inspiration from the art and concept of Rubens. Rubens believes that colors are more important than lines, thus utilizing pastels and highlighting brocade pink in the collection, which features voluptuous models, totally driving away from the norms of modern fashion of waif models.
Balenciaga's take on El Greco's Cardinal Fernando Nino De Guevarra. The designer took the cardinal's cape to create a baggy dress that defies all proportion. This concept of Balenciaga heralded the notion of giving working-class women the comfort, freedom, and functionality of loose, comfortable dresses instead of tight-fitting ones.
4. Hand-Painted Leather Bags
Hand-painted leather bags became a thing when most women didn't want to be caught carrying a similar designer bag at an event. A hand-painted bag will ensure that you're taking a unique item that no one in the room has.
Similarly, hand-painted bags became a solution for those who acquired an impossible-to-remove stain on their costly designer bags. The painting will cover the stain and give your designer bag a unique look.
Many bag designers such as Love Marie Ongpauco take commissioned works and hand paints luxury bags like Hermes Birkin for USD$1800 a bag. Her bag design usually stems from the owner's personality. She accepts commissioned work with the rule that she takes control of the creative side of the work. Some of her most famous commissioned works have female figures and florals signed LM with a red heart.
5. Painted Canvas Shoes
All-white canvas shoes are selling like hotcakes in department stores, and you often wonder why there are so many white shoes around. The proliferation of these white shoes came from the demand of shoe artists and budding art enthusiasts. White canvas shoes are a great material to begin with painted art. You may design the shoes however you like. It's an excellent way to channel your creativity and create something that'll complete your entire look from head to toe.
Conclusion
Art and fashion have long coexisted; today, you can't talk about one without considering the other. One inspires the other, creating beautiful masterpieces that become timeless and classic. In today's digital era, it's not so difficult to recreate great works of art, and you can easily print them on just about anything.