The perfect little black dress is a timeless investment that will evolve with time, just as you do. Montreal-based designer Elisa C-Rossow has the perfect little black dress to fit everyone's personal style, because "every season is black dress season!".
Creating high-quality pieces that will stand the test of time is Elisa C-Rossow's speciality. With a slow fashion mentality, she is dedicated to helping consumers build a long-term relationship with clothing by creating luxury sustainable garments that last a lifetime. As shown above there are styles for everyone: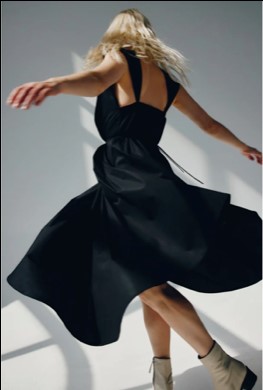 The Vivienne Dress is perfect for that effortless, delicate feel that will keep you cool all summer while looking luxurious and feeling free. Want something more form fitting?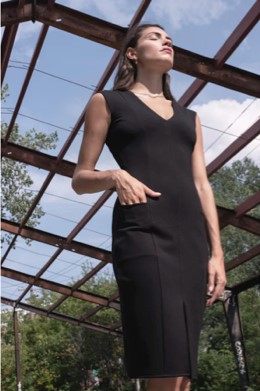 The V120 Little Black Dress is ideal of a professional look with its flattering v-neckline and Roma jersey that allows for comfort, but with a sensual edge.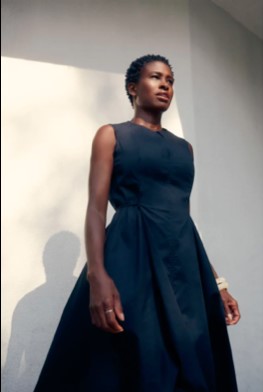 There is even something in between like the June Dress, which is form fitting at the top while free and flowy at the bottom, making it a versatile summer must-have that can be worn on multiple occasions.