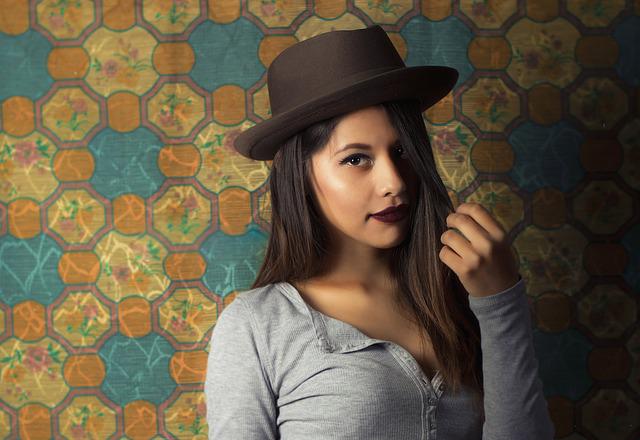 There are so many people out there who just say 'Hats don't suit me'. Well, that is not true. There is a hat out there for everyone, whether you have a big head, small head, tall frame, small frame, sharp or soft features.
You can get low profile hats for small heads, or bigger hats for a larger head.
We all come in a whole array of different shapes and sizes, and luckily hats do too.
Having the right hat can actually balance your appearance out, highlighting the right features, and balancing your frame and face shape. No matter how much hair you have.
We won't tell you how to put on a hat, how to dress it up, or anything like that. We are simply here to tell you how you can get the most out of your hats, and feel happier and more confident in how you wear your hats.
Wear The Right Hat For You
When choosing a hat, you need to pick the right one for you. Just because a hat looks great on your friend does not mean it will look good on you. Your face shape, and structure will really matter when you choose a hat.
With a small face, you will want a smaller hat. If you have a bigger face, you want to have a larger hat. You basically need to match your proportions.
Now, regardless of how big your features are or how your body is shaped, you should avoid any hats that are wider than your shoulders. As this will look aggressively disproportionate, even if it is a cool hat.
Now, here is how you should choose a hat based on your frame.
Petite Frame
If you have a petite frame, you may want to pick out a hat that has a low profile crown and a more delicate brim. You should probably avoid big hats which might overpower your body.
Cloche hats are a good way to go, and can be very flattering, but don't limit yourself, try hats on, take someone with you for a second opinion, and you may surprise yourself.
Tall
If you are tall, you may want to consider a hat that has a wider brim and a shorter crown. These are the most flattering hats you can have in this shape.
You would also probably want to avoid narrow hats, or hats which are more angular. But try them on and find out for yourself! Don't be afraid to test it all out.
Full Figure
For those who are more full figured, a full brimmed hat which is wide can balance your shape and highlight all those things that you love about yourself!
Sharp Figure
For those who have a face with sharp angles, hats which have asymmetrical lines are great. Also, if they have pleats, curves, and folds these can help to soften out your face more, and match your shape perfectly.
Sometimes It Just Needs Adjusting
We might find a hat we like, but it just doesn't flatter you when you first try it on. You may wish to adjust the head placement. Your face also won't be perfectly symmetrical, no face is. So, the hat may also look better at a different angle.
Play around with it, have fun with it, don't just pop it on your head and take it at face value.
Try tilting the hat slightly left or slightly right, angle it back, forward, try different things. You may surprise yourself in how much just one slight movement can change how it looks on you.
Accessories For Hats
Finding a good hat is not always a walk in the park, especially if you have a budget to work it. You do not need to break your bank into pieces to get a hat that matches your outfits.
You can use accessories and tricks to get it just right.
Consider the style. If you get a simple hat that is casual and minimalist, you can match it with many more accessories and make it more versatile.
Consider color too. Try selecting a hat in a neutral color, or one that will match most of your outfits. You can then add accessories and such to it to personalize it to your outfits.
You should also select a hat that is breathable. Why? It makes it more versatile for every season. Even better though, they are easy to care for and wash. Bamboo and cotton are both great choices.