There's an over abundance of gadgets on the market that'll track your steps, calories burned, heart rate, and so forth. For runners and bikers, it might actually be "overkill" having this many options in the marketplace.
We mean, at what point is it too much information? Think of a bettor at a top-rated online sportsbook, who can make a critical, money-losing mistake by overthinking it. The same goes with active people looking to track their data. 
While we can't possibly review every single available product in this one article (that too would be information overload), we did want to hone in on a gadget that's gaining popularity fast — Oura rings. Here's what you need to know about Oura that can help guide your decision whether to use it or not.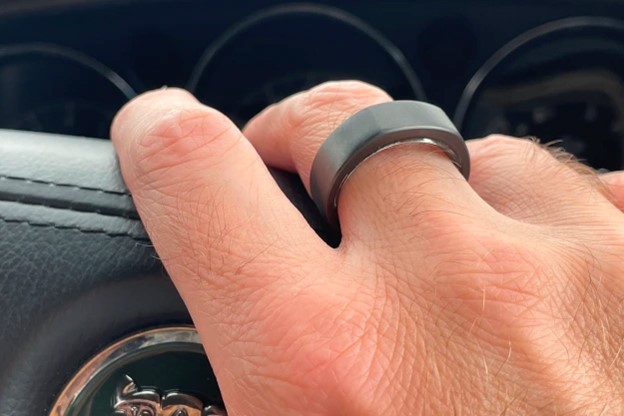 No Longer Just A Sleep Tracker
If you've heard of Oura before, you likely associate it with being a sleep tracker. That's definitely what the product started out primarily as. But with the release of the third-generation ring in late 2021, Oura has pivoted to being a 24-7 life tracker. New sensors located inside the ring now track heart rate, period detection (yes, seriously), and eventually blood oxygen (this will be added via a firmware update later this year; more on this later).
And yes, Oura still tracks sleep — perhaps better than any other gadget. Every morning you wake up, Oura will give you a score that determines how "ready" your body is for the rest of the day — a neat feature to gauge how "hard" one should go in their workout.
All this tracked data can be sent to either Apple Health or Google Fit apps (depending on what you use on your phone). Don't think your information will be "siloed" inside Oura only.
Ring-Size Is Small As It Gets
Perhaps the defining feature of Oura rings is its size. Whereas fitness watches and wristbands are on the large side, rings are extremely small. You won't find many other devices that can track all this information that fits around your finger.
For those that don't wear rings and therefore don't know their ring size for ordering, Oura has a nifty service to help you out. The company will send you a sizing kit straight to your home. Here you can try out dummy rings to find your best fit. Once you have the size, you can finish your order online.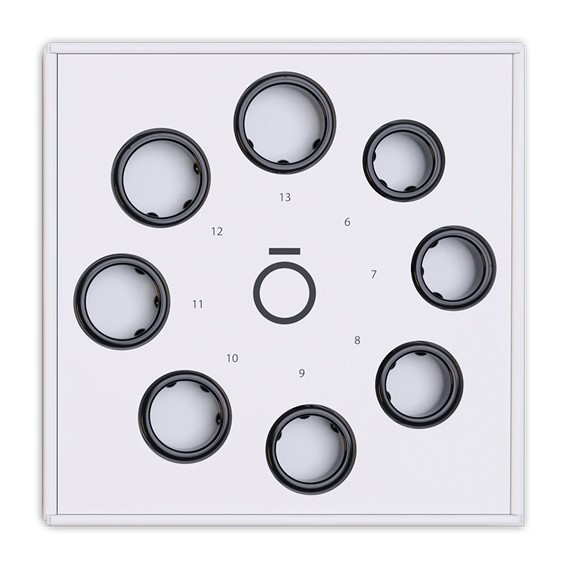 Oura sends out sizing kits to would-be buyers that don't know their ring size. These eight dummy samples will allow you to find the best fit for the finger you'll be wearing the ring on.
Image courtesy of Oura
Ring Is Durable Enough To Last
If you're active, you'll need a tracker you can rely on — to stay on, to work in less-than-stellar conditions, and not break in case you fall. Welp, Oura checks all those boxes and then some.
The company claims to have a battery life of seven days when charged all the way. In our own personal tests, this mostly held true.
Moreover, rings are water resistant up to 100 meters. That means Oura can come along with you during saunas or ice-cold baths — crucial activities for recovery when training.
And since it's so small, it's hard to get an actual impact on the ring. Think about it, if you fall while running, you'll naturally put your palms out to break the fall. You may scratch the ring, but there won't be enough force to break the thing. We can't imagine it'll be easy to break a ring, that is unless you're trying to by dinging it directly with a hammer. We'll assume that won't be you, though.
More Features To Come Later On
Since Oura rings can be updated with an Internet connection, that means the gadget is ever-evolving. More features geared at active people are expected to follow.
Earlier we mentioned blood oxygen levels, which is earmarked to be added this summer. Likewise, just two months ago, Oura updated its software to include a specific workout heart rate (WHR) that works when running, cycling, or walking. Moreover, the sleeping algorithm will be boosted even more in the Fall. Those are just the updates we know about, who knows what else they have in the works for the future that remain unannounced.
As you can tell, Oura has a number of standout features for runners and bikers. In a crowded marketplace, it's a product worth trying out to see if it's for you or not.