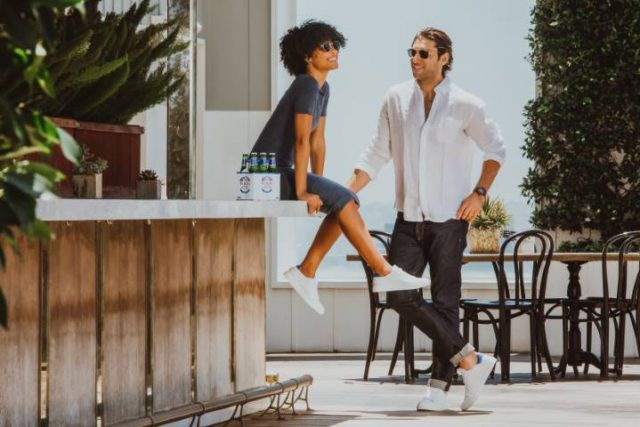 Available now, Peroni Nastro Azzurro, premium Italian beer, and M.Gemi, Italy's premier artisanal leather accessories brand, announce the release of their limited-edition, luxury sneaker collection.
Featuring riffs on two M.Gemi classics, the men's Lucente sneaker and women's Palestra sneaker, each chic pair seamlessly elevates any occasion and nods to Peroni in several design elements. These include a Nastro Azzuro-inspired blue heel stitched with Peroni's signature red tag, a blue and white striped shoe sock, and a "Made in Italy" stamp emblazoned on the side of the sole.
Streamlined and sleek, this clean sneaker is crafted with a supple leather upper and rubber sole that's been stitched by hand. Exclusively designed in partnership with Peroni. Intended for those who are 21+ only.