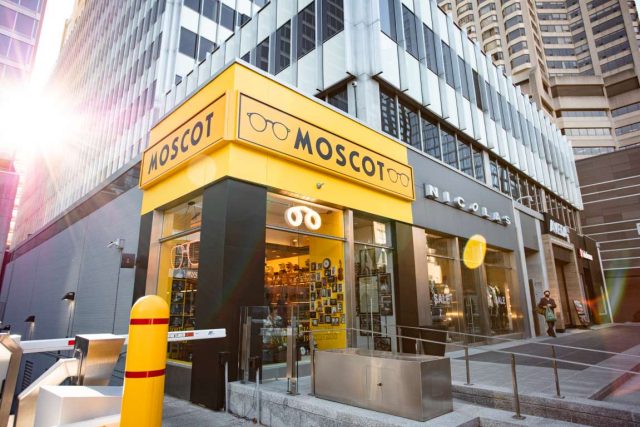 MOSCOT, the iconic, 106-year-old family owned, New York City eyewear institution announces the opening of its first brick-and-mortar Shop in Canada. The new outpost will occupy a quaint and colorful plot at 153 Cumberland Street in the heart of Yorkville, Toronto.
"Starting as a brick-and-mortar business over 100 years ago, we continue to strive to tell our authentic heritage story to the world," says Dr. Harvey Moscot, 4th Generation & CEO. He adds, "Toronto is a vibrant city full of creative, independent thinkers—much like our home of New York City—and we look forward to sharing the MOSCOT story in a meaningful way in this new territory."

Filled with shops full of character, MOSCOT's new home in Yorkville complements the brand's outposts around the globe. Located near many boutiques, galleries, and design studios, MOSCOT Toronto will be available to both tourists and locals alike looking to explore the heart of the city's best shopping hub.
MOSCOT currently operates 16 other shops worldwide, including locations in New York City, Los Angeles, London, Rome, Seoul, Tokyo, Paris, and Milan.