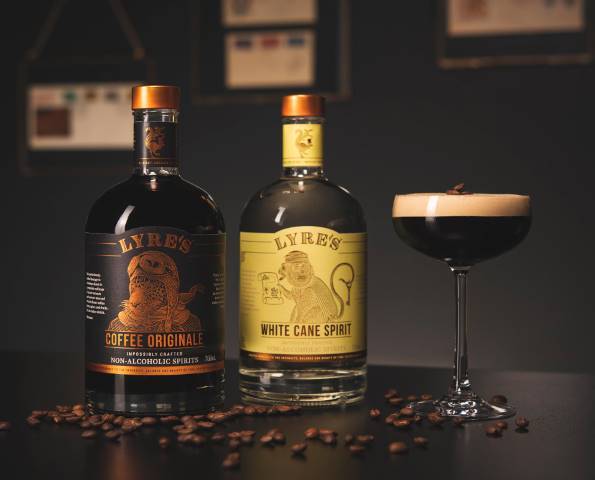 Impossibly Crafted Non-Alcoholic Spirit – Coffee Originale and White Cane Spirit
Coffee Originale To Taste: Full-flavoured bouquet follows on the palate with high notes of espresso, spice, caramel and toasted nuts. It's enhanced by a generous finish featuring classic vanilla.
White Cane Spirit To Taste: Generous flavours with oak and sugar cane providing the perfect platform for the marzipan, orange and coconut flavours to shine through. A little peppery finish dries the palate without overwhelming it.
LYRE'S ESPRESSO MARTINI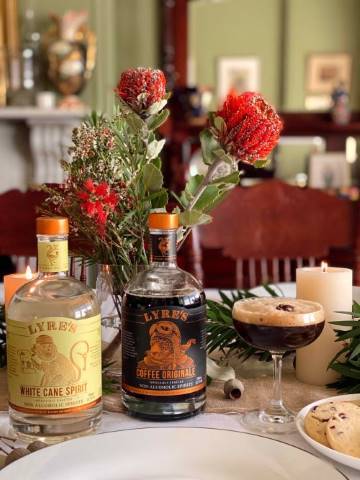 INGREDIENTS
45mL Lyre's Coffee Originale
15mL Lyre's White Cane Spirit
45mL premium cold drip or fresh espresso
10mL premium vanilla syrup (not vanilla essence)
METHOD: Dry shake, 1/2 fill shaker with ice, shake hard briefly, fine strain
GLASS: Cocktail coupette
GARNISH: Coffee bean float
* FOR A LOWER ALCOHOL OPTION, REPLACE 15ML OF WHITE CANE SPIRIT WITH 15ML WHITE RUM OR VODKA OF YOUR CHOICE
For more great Non-Alcoholic Spirits visit lyres.ca.