Introducing Marketplace by Pure Sunfarms, a place where we share objects, apparel, and art inspired by our love of plants and modern life.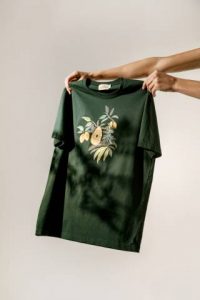 The hallmark of our first collection is Brooklyn-based artist Laura Garcia Serventi's bespoke paintings that bring to life the aromas, origins, and magic of the plants we grow. Sometimes a subtle application, other times bold, these artworks are embroidered, screen printed, and painted onto a selection of everyday objects and apparel. From basic tees and sweats to custom-made wooden boxes, the pieces embody our fresh approach to cannabis with nods to our farming roots.
The collection also features collaborations with select BC makers Nectrous Botanicals, Woodlot, and artist Nathalee Paolinelli. Each chosen for their unique perspective, quality of product, and creativity.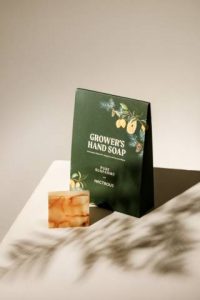 Known for their natural soaps, we worked with Nectrous Botanicals to craft the Grower's Hand Soap, inspired by the nourishing brilliance of the sun. Fresh balsam fir, bright lemongrass, sweet bergamot — the moisturizing blend of pure plant oils revitalizes the skin and senses in an homage to long days in the greenhouse, tending to plants.
This kind of ritual and self-care extends to the collection's palo santo collaboration with Woodlot. There's a collective intention that offerings from both brands make space for: that now, more than ever, is the time to chill.
To find this light in daily life, internationally-acclaimed Nathalee Paolinelli created hand-built porcelain trays. Their natural beauty is as expressive and wonderful as the cannabis plant itself. Inspired by the sun, these trays make for the perfect smoking experience.
Marketplace by Pure Sunfarms is carefully curated and expresses another way to enjoy the brand as we evolve the BC grown cannabis story.
Shop collection at puresunfarms.com/marketplace