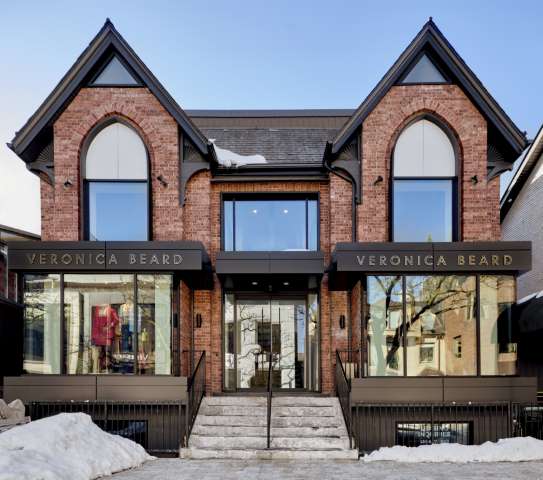 American ready-to-wear brand, Veronica Beard has opened its first-ever Canadian retail store in Toronto, bringing the brand's unmistakably stylish, feminine, and vibrant style to the Yorkville neighborhood.
Since founding their eponymous brand in 2010, co-designers and sisters-in-law Veronica Miele Beard and Veronica Swanson Beard have evolved the label into a go-to for modern wardrobe staples, propelling domestic and international growth. The Veronicas' shared passion for wearable clothes is reflected in the brand's contemporary collections of classic, versatile pieces that are, in their own words, "for the women who make it happen."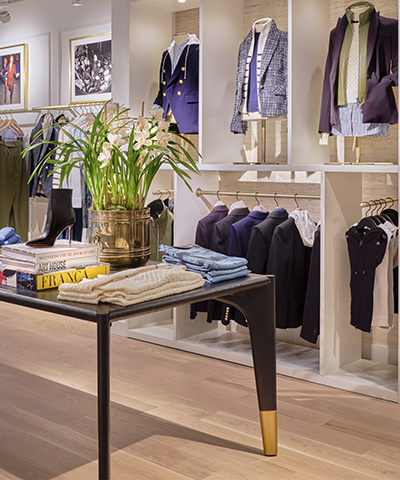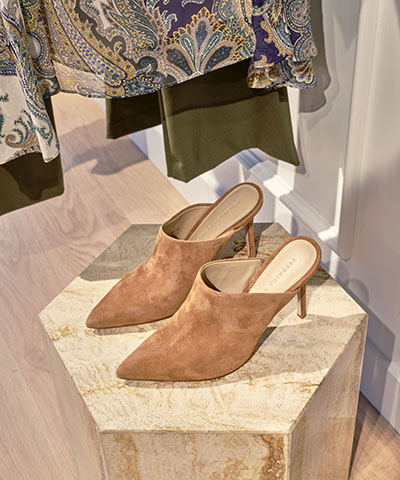 The Yorkville location will offer a curated product assortment that reflects the Veronica Beard woman – who she is, what she loves and how she shops – including the brand's full ready-to-wear collection and iconic staples, such as the beloved Dickey Jacket, scuba suiting and denim, as well as outerwear, dresses, jeans, tops, skirts, footwear, accessories and more.
Reflecting the world of Veronica Beard and the founders' personalities as designers, the store has been decorated in partnership with interior designer Carolina de Neufville, who has created a welcoming space where the brand comes to life and where community can connect. The decor stays true to the Veronica Beard DNA with leopard ottomans and drapery, punctuating the space with character and bold energy. You'll also find trapezium shell-shaped chairs, sourced from Chairish, that have been reupholstered in Pierre Frey leopard, a signature print for the brand.
"We are thrilled to be opening our second international store and entering this new phase of the business. Toronto has been key in our brick-and-mortar strategy. It is an incredible market for us and we're so honored that our brand resonates with Canadian women." –Veronica Swanson Beard
"Toronto happens to be one of our favorite cities, with an energy unlike any other. We wanted VB Toronto to capture the distinct spirit of Veronica Beard as well the spirit of Toronto—warm, lived-in, and inviting." –Veronica Miele Beard
This is Veronica Beard's first standalone store in Canada. Veronica Beard
111 Yorkville Ave. Suite #101, Toronto, ON M5R 1C1, Canada
Mon-Sat: 10am – 6pm, Sun: 12pm – 5pm