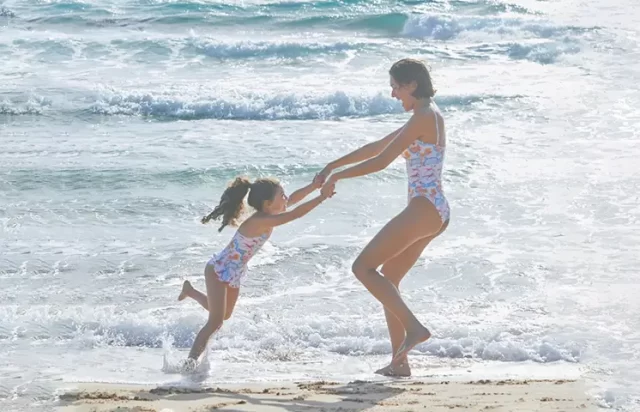 Vilebrequin's Summer 2023 collection have just the right pieces, both elegant and luxurious, to make your mom radiate! Whether she prefers swimming, taking long walks on the beach, or going out at night, your mom can count on Vilebrequin to be a fashion icon all summer long!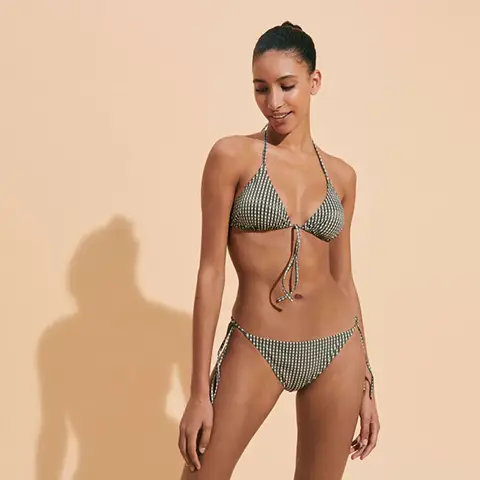 Women Triangle Bikini Top Pocket Checks
Real checks, but not as strict as they seem. Embrace the hidden fantasy of the Pocket Checks women's triangle bikini top, whose gingham effect checks with sixties influences and also feature subtle waves.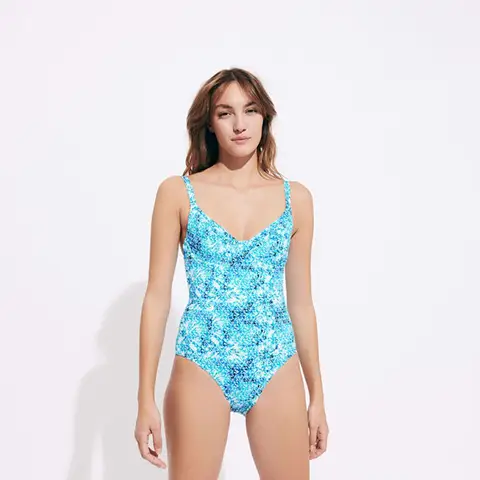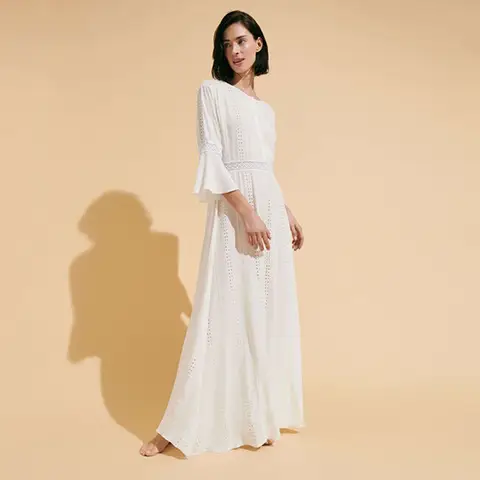 Enjoy the interplay of see-through details on the Lys maxi dress. The understated openwork of the eyelet embroidery piques the curiosity without revealing anything, for a bohemian and romantic spirit.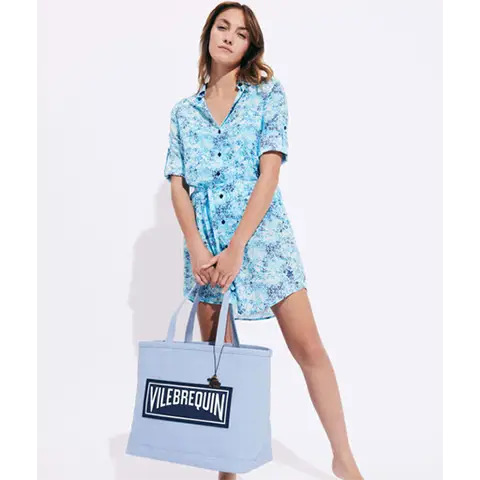 Big Canvas Marine Unisex Beach Bag
Enjoy every moment of relaxation with the Britbag large canvas beach bag. Its dancing turtle on a chain celebrates the love of the ocean with Vilebrequin charm.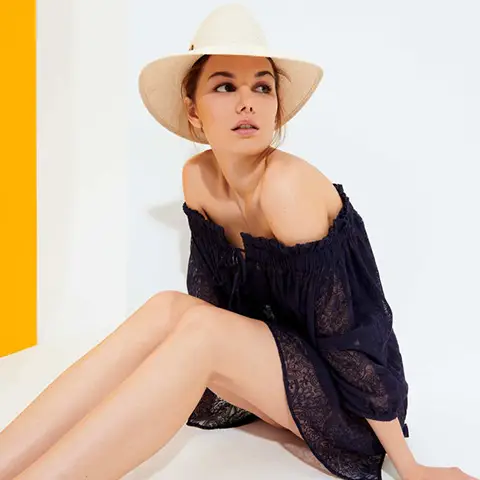 With its wide brim, the Cherry women's hat protects you from the sun in style. Made from 100% natural woven straw, this wide-brimmed hat has a soft shape and adds a boho feel to your summer outfits. Its is trimmed with an iconic Vilebrequin turtle attached to the side, in a turtle shell style.