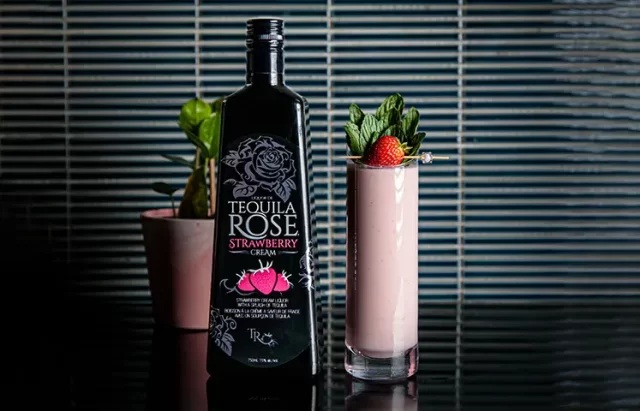 Exotic. Unexpected. Delicious. The original strawberry liqueur, Tequila Rose, was the first of its kind to pair cream with anything but Irish Whiskey – combining tequila with sweet strawberry cream to create a sweet and fruity delight. 
Daringly original, this little black dress of cream liqueurs remains the world's best-selling strawberry flavour and paved the way for other unique cream liqueurs to follow.
Best served as a chilled shot, there are other ways to get your Rose on. Mix it in everything from delicious cocktails to adult milkshakes, or use it to add a slight strawberry kick to coffee, cocoa, or cakes. Tequila Rose is as versatile as it is delicious.
TASTING NOTES:
Tequila Rose is a silky smooth pairing of rich strawberry cream and the thrilling bite of tequila. It hits the perfect note every time, whether you prefer sweet or seductive. Fearless or fun. Lush or light-hearted.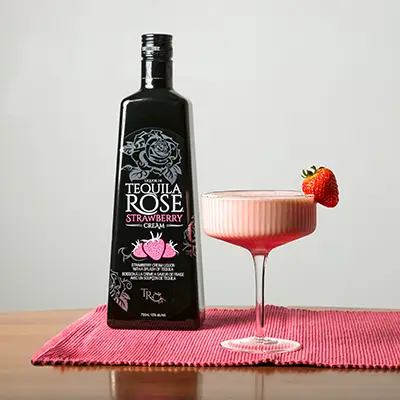 Colada Fresca
2 oz (60ml) Tequila Rose
2 oz (60ml) Coconut Flavored Rum
Add Tequila Rose, coconut flavored rum, and ice to a shaker
Shake for 20-30 seconds
Strain into a martini glass rimmed with shredded coconut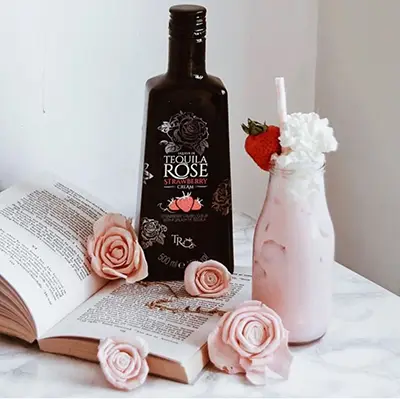 Adult Milkshake
2 oz (60ml) Tequila Rose
2 Scoops Vanilla Ice Cream
1 oz (30ml) Half & Half
Add Tequila Rose, vanilla ice cream, and half & half to a blender
Blend until smooth
Pour into a glass
Top with your favorite sweet treats