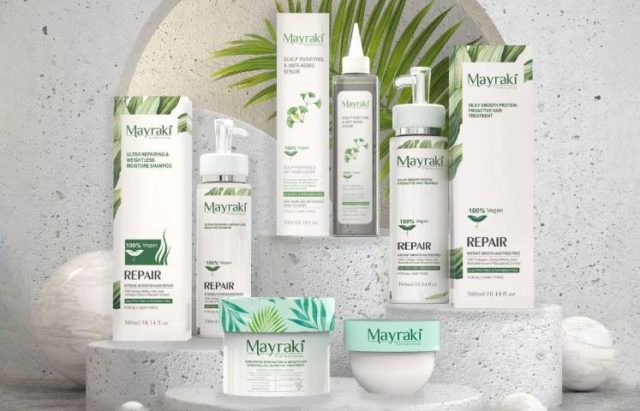 Each year, April 22 is celebrated as Earth Day, sparking important conversations about climate change and environmental preservation. This year, this commemoration will be held during the Biden Administration's global climate summit, which will unite 40 world leaders for a global conversation on climate change. On a personal level, it is important for all people to make more climate conscious decisions in our daily lives. Mayraki Professional, a 100 percent vegan hair care brand, shares some ideas on how to become more environmentally conscious and sustainable in your daily routine.
Learn to Reuse Items Instead of Throwing Them Away
The problem of waste is one of the most pressing environmental issues. Often improper disposal or simply producing too much waste leads to contamination of soil, water, and even air. Instead, by understanding the items we dispose of, it's possible to find that most of them can be reused: for example, glass bottles and jars make perfect kitchen organizers and bathroom containers; old clothes and towels are easily converted into washable cleaning rags; and plastic bags can be used as pet waste bags, trash bags, or simply used again when you go shopping!
Switch to Vegan and Sustainable Products Where Possible
Choosing sustainable and vegan brands over those that still use animal-testing and harmful products is an important part of going green. Using such products in your beauty and hair regimen is great for both yourself and the planet. Brands such as Mayraki Professional are 100% vegan and cruelty-free, which means that hair care products are also free of any animal by-products and don't use questionable ingredients.
Go Paperless (If Not Yet!)
As the stats show, approximately 1 billion trees worth of paper are thrown away every year in the U.S. alone. Projecting these numbers on a global scale surfaces a worrying fact when we understand that the annual rate of deforestation between 2015-2020 was estimated at 10 million hectares. Think twice when printing out an email or a document – is it really necessary? If the answer is probably no, better stick to digital – and only use hard copies for those documents that absolutely need it.
Switch to a Water-Saving Hair Washing Routine
It is estimated by The World Health Organization that a person requires roughly one gallon of water a day to maintain their health and hygiene. Shockingly, an average American family uses more than 300 gallons (1135 liters) of water per day at home; in Britain, and average use is 38 gallons per day per person.
Dishwashing, showering, washing our clothes, watering plants and much more – all of these activities contribute to this overwhelming daily water usage number. Simply turning off the water when we are applying shampoo or a conditioner to our hair is pretty effective, but also being conscious about how many times per week we wash our hair is important. Experimenting with new hair styles like braids and knotted buns, and going an extra day without hair washing is another good step. Meanwhile, choosing adequate products for your hair to avoid it becoming oily too soon is key: try using Mayraki Professional's Purifying, Anti-dandruff & Volumizing Amino Acid Shampoo for a long-lasting clean hair effect and extra care for the scalp.
Drive Less – Walk (or Bike!) More
Today, especially after a long year we've spent working from home and, in many cases, moving less than usual, this advice doesn't only benefit the planet, but also our health. Walk when and where you can, bike – or simply take public transportation and move as much as you can. This way, you will reduce CO2 emissions caused by car pollution and also train your body – it's a win-win!