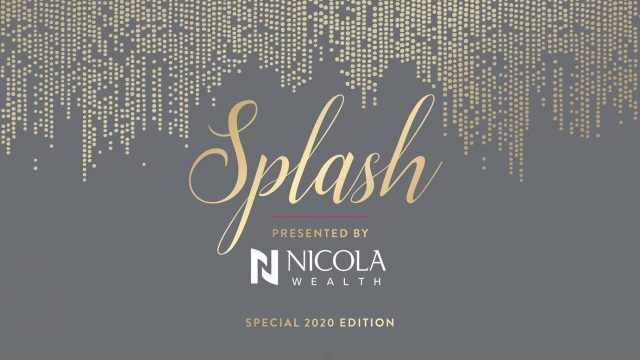 Arts Umbrella is thrilled to announce a first-of-its-kind Special 2020 Edition of their annual Splash Art Auction & Gala. The flagship fundraiser will carry on its tradition of supporting youth arts programming with a combination of in-person and online experiences, presented by Nicola Wealth.
For the first time, the event will be hosted across multiple locations ranging from leading restaurants to private venues, each with a maximum of 50 people as per provincial government and health official guidelines. Organizers anticipate attendance to exceed more than 500 business and community leaders, patrons, collectors and art enthusiasts from across the country.
Launched in 1979 as a grassroots project, Arts Umbrella has evolved into Canada's leading non-profit organization for arts education for young people. Splash is anchored by an acclaimed live and silent auction of artworks entirely donated by the Canadian artist community. The event has raised more than $7.2 million in net proceeds to date, allowing young people across Metro Vancouver to access Arts Umbrella programs and workshops through bursaries, scholarships and donor-funded community programs.
Tickets: artsumbrella.com/events/splash-2020 
Gala tickets: $400
Luminary tickets: $750 (includes priority placement at private gala locations, recognition during the live broadcast, and significant tax receipt)