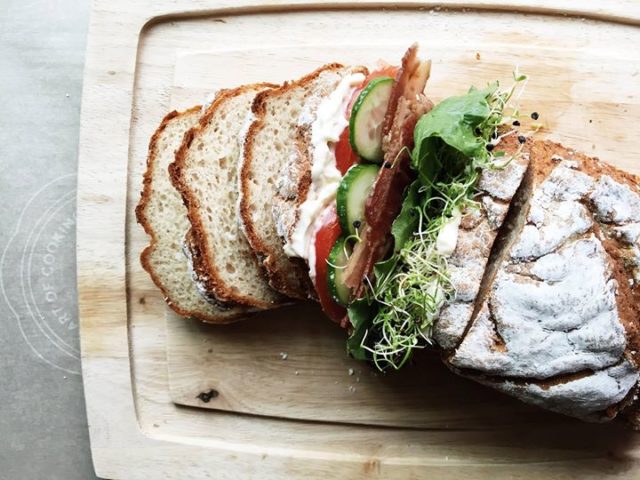 I love good food. I also adore sweets. However, I try and limit those in my daily diet because of all the ingredients that weigh me down, make me feel lethargic and are chemically based and just not good for my body. I came across Pikanik and I just have to share…
If I didn't know better, and I tasted the baked goods from Pikanik, I would never know that everything they make (and sell online) is free of gluten, wheat, nuts, soy and sometimes egg. It is GOOD food that is really GOOD for you!
My faves: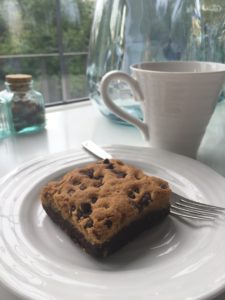 Single and Lava'N It! Chocolate Lava Cake Dessert Mix: this was a big hit and the 265g bag disappeared quickly! So easy to make and ready in less than 15 minutes. I used my Sophie Conran Portmeiron oversized coffee mugs – they are beautiful and oven safe. All you add to the mix is boiling water, 2 teaspoons of oil (I used coconut), and 1.5 tablespoons of freshly brewed espresso coffee (you can also use water if you are not a coffee lover). It is warm mug of ooey-gooey amazingness. Perfect for a Sunday night in with a good magazine to read 🙂
Honey Crusted Sandwich Bread: I have to tell you that I never like gluten free breads. I am a bread (and wine) girl and I love the glutenous texture and taste of bread. THIS honey loaf was so different! It was chewy, flavorful and not crumbly at all. I froze half the loaf and it was just as good the second time around.
Lemon Tea Cookie: Melt in your mouth delicious. Good thing my stock was limited. I make homemade lemon melt-away cookies and these are just as good – and so much better for you! Perfect paired with a steaming cup of Earl Grey tea.
And one more… but I am saving it for the Fall 2017 issue of NICHE magazine's Editor's Fall Favorites – so stay tuned!
Pikanik is a dedicated gluten free allergen safe bakery located in British Columbia that offers home and office delivery all over the Lower Mainland and Fraser Valley (West Vancouver, North Vancouver, Vancouver, Burnaby, New Westminster, Coquitlam, Pitt Meadows, Maple Ridge, Richmond, Delta, Surrey, Langley, White Rock, Abbotsford, Mission). My fingers are crossed that they start delivering across the country, because everyone needs to have a Pikanik moment at least once a week!