This Father's Day, pamper the man in your life with L'OCCITANE's luxurious gift sets, featuring refreshing grooming essentials and fragrances inspired by the natural wonders! With a variety of options for every budget, pamper Dad this year.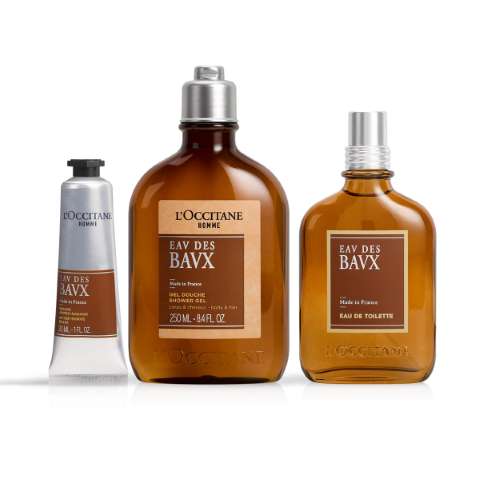 Eau des Baux Collection
A Mysterious Edge
L'OCCITANE's fragranced grooming collection features a sensory blend of cedar wood and frankincense that holds a subtle strength. It matches the vigor of a sure spirit with a streak of confidence running throughout. The boldness of the incense will invigorate his soul and shake up his normal routine..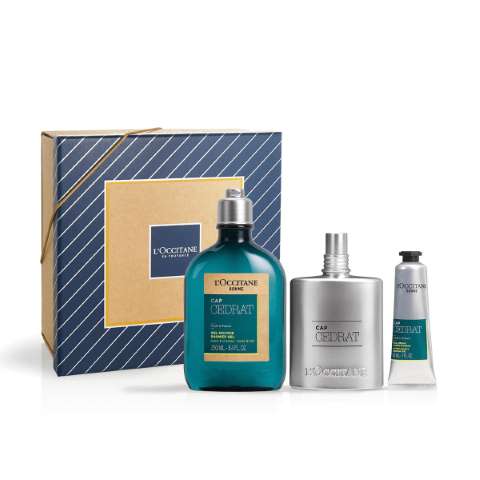 Eau de Cedrat Collection
The Active Spirit
Inspired by the cedrat, an eminently masculine citrus fruit – the fragrance of Eau de Cedrat captures the rawness of nature, full of contrasts and bursting with energy. This fresh and zesty composition reveals subtly spicy notes over a sensual, woody base. It's the perfect fragranced grooming collection for a dynamic spirit that never stands still.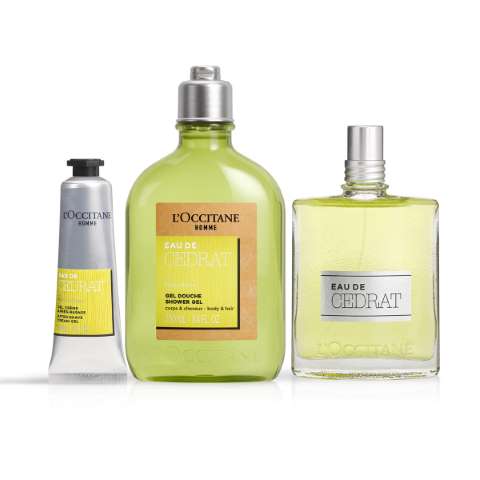 Cap Cedrat Pro Set
Adventure-seeker
Unearth his vivacious, adventurous side with Cap Cedrat, the essence of escape. L'OCCITANE's Eau de Toilette, Shower Gel, and After-Shave Gel Cream feature a citrus scent with a masculine edge that awakens the skin and enlivens the senses. This blend of vibrant and aquatic notes is set over an intriguing base of woody spices for a thrilling experience.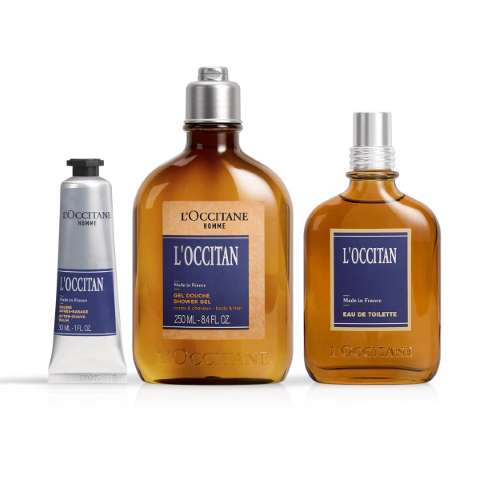 L'Occitan Collection
Timeless statement
L'OCCITANE's fragranced grooming collection is inspired by the raw scents of Provence. The rugged and mysterious aroma of lavender mixes with notes of burnt wood, in which pepper and nutmeg collide. A natural elegance runs throughout this selection to capture the man who stays true to his roots and is resolute in his ambitions.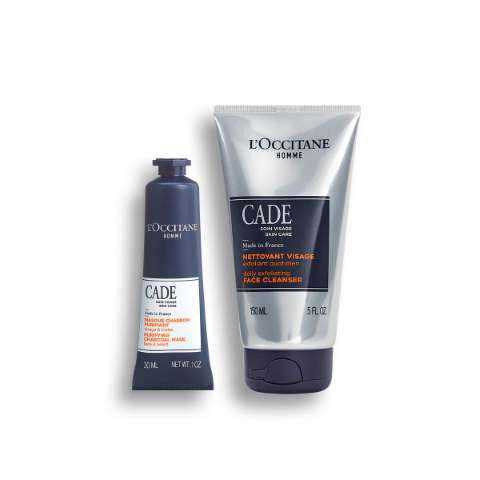 Cade Face Care Duo
This duo includes the Cade Purifying Charcoal and Cade Face Cleanser. The Cade Purifying Charcoal mask helps to clean men's skin by absorbing excess oil and reducing oily shine. The exfoliating cleanser, enriched with Cade wood essential oil and chestnut and almond shell particles, allows to softly cleanse & purify the skin on a daily basis.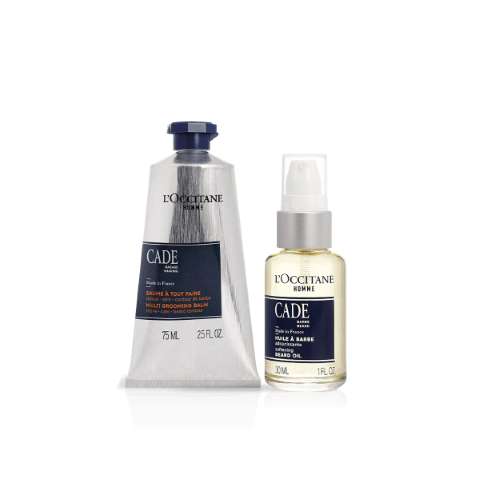 Beard Essentials
L'OCCITANE's beard essentials include the Cade Multi Grooming Balm and Softening Beard Oil. The non-foaming shaving balm, enriched with Cade wood essential oil and shea butter, transforms into a translucent film providing an easy glide and precise navigation for a close, smooth shave. The beard oil has been designed to nourish, tame and style beard hair.