Nectar Yoga is offering their immersive experience, which includes yoga, meditation, nourishing food and accommodations in nature, to support those affected by COVID-19. British Columbians are invited to book retreats this summer, with regular rates waived for an entire month.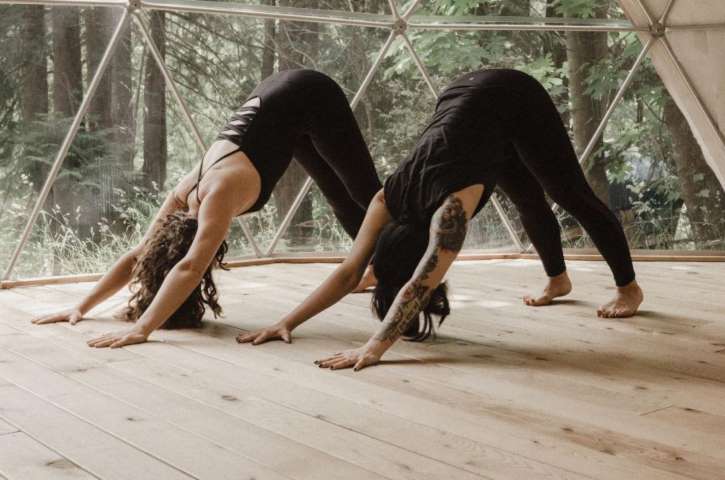 Situated on tranquil Bowen Island, Nectar offers multi- and single-day retreats that guide visitors through inner and outer exploration. From the moment guests arrive, they are immersed in a healing space far removed from the chaos of daily life – an experience that encourages guests to reflect, recharge and restore vitality. To amplify its support of individuals and communities, Nectar has opted to forego standard fees for stays taking place between June 15 and July 15; instead, visitors can pay a fee of their choice. Stays by donation are available for weekday retreats, with a maximum of two nights per stay (Monday to Wednesday, or Wednesday to Friday). The offer will extend into September on a case-by-case basis. Nectar's offerings are particularly appealing in the current social and economic climate, where people are increasingly turning towards wellness practices and experiences in nature. The location, which sits on 20-acres of untouched land, can accommodate up to 11 guests overnight in five cozy, Scandinavian-inspired cottages. Each retreat includes daily meditation and yoga sessions, which evolve seasonally to honour the rhythmic cycle of nature; nourishing breakfasts made with locally grown, organic ingredients; and plenty of free time to hike, read, draw or explore the island. Further enhancements are available for guests seeking to enrich their experience, including massage and tarot readings.
Perfect for solo travellers, friends or couples, Nectar's offerings are equally suited to corporate groups, parents seeking self-care, or small conscious gatherings. The space is located mere minutes from Snug Cove, with ferries crossing from the mainland every hour. Standard retreats require a minimum of two nights, though day-retreats, workshops and events are also offered.
"Our offerings are needed now more than ever, so people can take that critical first step towards greater wholeness and consciousness," said Andrea Clark, Co-owner, Nectar Yoga. "By calming the mind and finding strength from deep within, guests are empowered to bring peace to their daily lives. As we invite visitors to pursue personal and global change, we are thrilled to give back to the community."
For more information or to book a retreat, visit www.nectaryoga.ca.