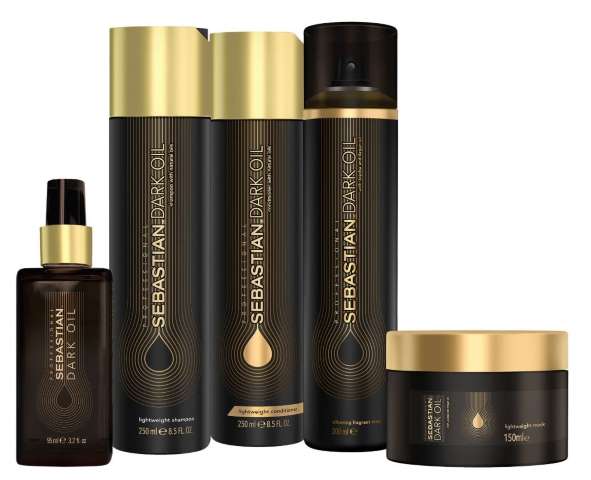 With the hot summer weather at our door, people are looking for ways to avoid the frizz. By using moisturizing products, one can tame frizzy hair.
Reduce summertime hair frizz with Sebastian Professional's Dark Oil, a line consisting of care and styling products infused with a special blend of oils for lightweight texture and shine!
Dark Oil Shampoo
Lock in moisture with this lightweight shampoo while providing your hair radiant shine.
Dark Oil Conditioner
Smooth and detangle your hair with this lightweight conditioner.
Dark Oil Fragrant Mist
Apply this mist on your hair for a quick touch-up, revealing shine and a mesmerising scent.
Dark Oil Mask
For a silky hair feel, distribute this mask through your hair, leave it on for 2-5 minutes and rinse thoroughly.
Dark Oil
Replenish your hair from the inside-out to smooth the cuticle and add body. Protects against UV damage.