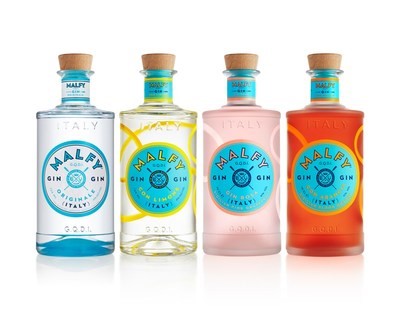 Corby Spirit and Wine Limited is proud to introduce Canadians to one of the fastest growing, super-premium gin brands in the world — MALFY.
MALFY Gin uses traditional Italian distilling methods that date back to the 11th century, and local botanicals combined with Mosivo Water from Crissolo Spring, the purest water in Italy.
The traditional distilling methods are combined with the finest Italian ingredients, including: juniper from Tuscany, coastal-grown lemons, rhubarb, Sicilian blood oranges and Sicilian pink grapefruits. These fresh flavours are combined to create four exquisite gins inspired by the Amalfi Coast.
"We are delighted to introduce MALFY to our Canadian customers. Premium gin is growing more and more popular, and we are excited to offer this high-quality brand to all gin lovers out there," said Valerie Brive-Turtle, Corby's Director of Communications, Public Relations and S&R. "This taste of Italy is a great addition to our international brand portfolio and offers Canadians a refreshing and satisfying escape from the heat this summer."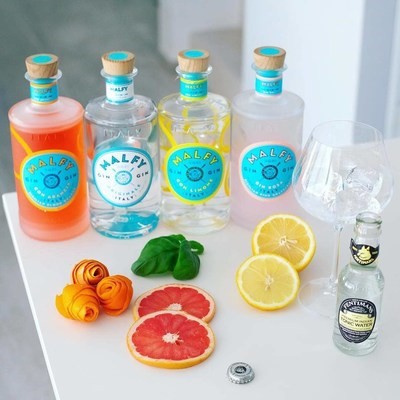 "As a gin enthusiast myself, I am incredibly excited to be able to experiment and create the most delicious summer cocktails with a true taste of the Amalfi Coast. MALFY is a wonderful addition to the Corby gin portfolio. Either mixed into a cocktail or simply paired with soda and lemon, this gin will delight even the most demanding palates," said Donnie Wheeler, Premium Gin Advocate for Corby Spirit and Wine.
MALFY is officially available in all Canadian stores as of July 1.
MALFY Con Limone & Tonic Recipe
Ingredients:
1.5 oz. MALFY Con Limone
2 oz. tonic water
1 slide of lemon
Ice cubes
Preparation:
Fill a glass with ice cubes. Add the gin and tonic water. Stir well, and garnish with a lemon slice. Enjoy!
For further information, please visit their website.