The most wonderful time of the year is approaching, and the best way to celebrate is to warm up with Ampersand Distilling Co.'s 2020 release of Nocino! — the limited-edition liqueur that effortlessly spices up cocktail hour.
Ampersand is a family-owned distillery located in the Cowichan Valley. Using only B.C.-grown wheat, the distillery creates small-batch spirits made for cocktail connoisseurs. The 2020 release of Nocino! is made with green walnuts, hand-harvested in the height of the Cowichan Valley summer; sweetened with local honey and influenced with cinnamon and allspice. Beloved by consumers and industry professionals alike, Nocino! received a gold medal with distinction at the Canadian Artisan Spirit Competition (CASC) in 2020 and won the Best Non-Fruit Liqueur at the 2019 Sip Awards Best of the Northwest. Nocino!'s spicy yet sweet taste is the perfect addition to round out your bar cart and is key to making signature cocktails to celebrate the holiday season.
Impress your guests with Ampersand's signature holiday recipes using Nocino!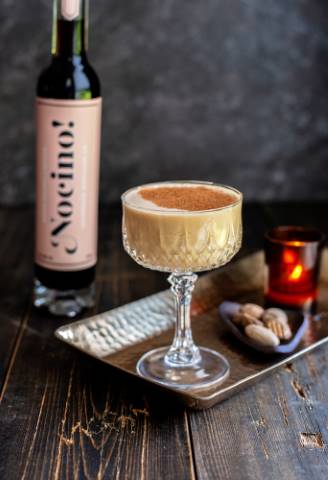 Nocino! Alexander
Ingredients:
2 oz Brandy
1 oz Nocino!
1 oz heavy cream
1/2 oz simple syrup
Grated nutmeg
Directions: Combine ingredients in an ice filled shaker and shake vigorously. Fine strain into a chilled coupe glass and garnish with grated nutmeg.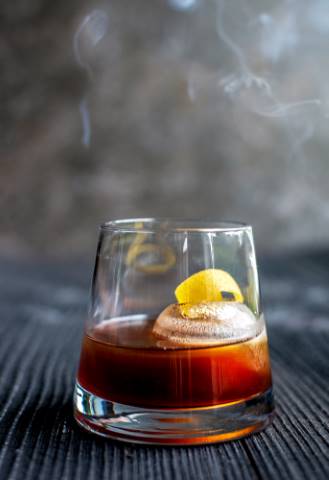 Canadian Campfire
Ingredients:
1 1/4 oz Nocino!
1 oz Rye
1/4 oz lemon juice
2 dashes Angostura bitters
Directions:
Stir ingredients with ice and strain into a rocks glass over a large ice cube. Squeeze a lemon peel over the drink to express oils and then drop in the glass.
Purchase for yourself (or gift to the craft spirit connoisseur in your life) at select private liquor stores starting October 9 or at the Duncan Farmers' Market on October 10.