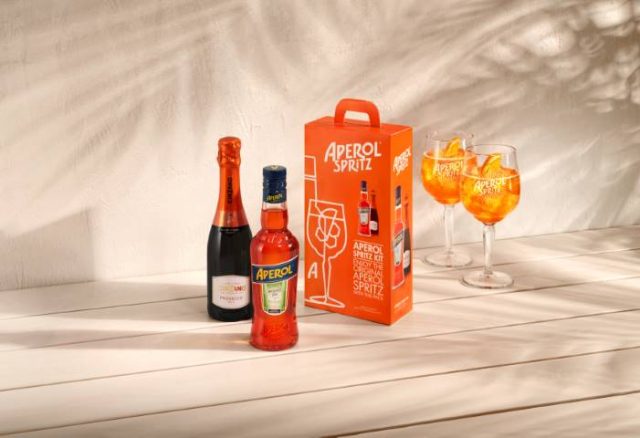 National Spritz Day (August 1) may not be a statutory holiday — but Canadians will be able to celebrate it in style thanks to Aperol, the iconic orange bittersweet aperitif at the heart of the beloved Aperol Spritz.
To say the Aperol Spritz has exploded in popularity in recent years would be an understatement. According to Drinks International (DI), its status as a best-seller has been in the works since 2017, when it was ranked the 22nd best-selling cocktail in the world. It cracked DI's top ten list in 2019 and has remained there in every ranking since! 
Master the perfect pour with with NEW 375 ml bottles and soon-to-be-available Spritz Kits
If you've ever struggled to strike the right balance when making your Aperol Spritz, fear no more: Aperol has just launched their convenient 375 ml pack size. They contain the perfect amount for a round of Spritzes at a joyful, intimate backyard gathering with friends!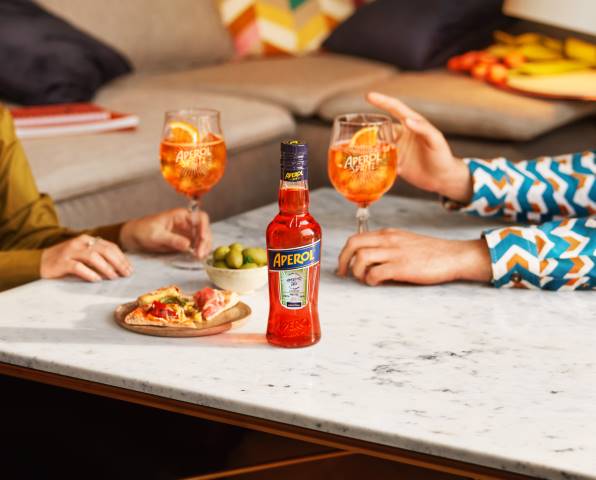 For those consumers who can't decide on the perfect prosecco, Aperol has eliminated the guesswork—beginning in September, consumers will also be able to purchase off-the-shelf Spritz Kits, which include a bottle of Cinzano prosecco.