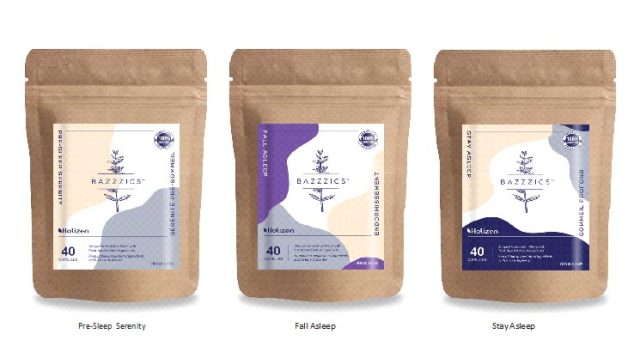 According to the Center for Addiction and Mental Health (CAMH), 35% of Canadians would experience symptoms related to winter blues each year, including fatigue and irritability. Indeed, many people report having difficulty adjusting to the seasonal change and getting a good night's sleep the following days.
The new Bazzzics products are invaluable for peaceful, restorative nights when the days get shorter and colder!
The symptoms associated with seasonal affective disorder (fatigue, gloom, insomnia, irritability, weight gain, dark thoughts, and more) primarily affect northern populations. This condition, which worsens sleep quality and mood to varying degrees in about 35% of Canadians at the onset of fall and winter, can be treated with many solutions including physical exercise, light therapy, vitamin D supplements, and natural formulas like the ones sold by Bazzzics.
Safe, effective sleep aids
These environmentally-friendly formulas are invaluable for peaceful, restorative nights when the days get shorter and colder. And we want to stress that unlike many prescription sleeping pills, Bazzzics products are non-addictive. Plus, when used in combination, their synergy makes them even more effective.
Note: Use of these natural products is also recommended when the time changes in the fall and spring. In fact, many people say they have difficulty adapting and sleeping well – in the days that follow. So, you should get all the help you can to avoid the harmful consequences of the disruption to your body clock.
"The power of the Bazzzics sleep collection is that it connects with a wide range of individuals, who can combine its formulas to suit their needs. Ingredients are carefully chosen to provide optimal support to the nervous system and treat the stress component a big difference from options that only treat the symptoms." Evelyne Rondeau, Certified Naturopath (ND.A)
* Center for Addiction and Mental Health (CAMH)
Plant-based products
Bazzzics capsules contain concentrated extracts of four plants: lemon balm, skullcap, California poppy, and passionflower. These are recognized for their calming effects on the nervous system. Every product in the line contains at least two of these plants.
Three formulas to adapt to each individual's challenges
Because every individual who experiences sleep issues is unique, the Bazzzics line has three distinct formulas that can be combined according to your needs.
1. Pre-Sleep Serenity
This formula relaxes the mind and restores tranquillity before bedtime. It mentally prepares you for rest by helping drive away stress, worries, and general discomfort.

2. Fall Asleep
Formulated to ease you into the sleep phase, relieve pain, and calm a restless nervous system, this formula is just right for individuals suffering from cramps, pains, or restlessness that disrupt their sleep.
3. Stay Asleep
This formula reduces discomfort and frequent nighttime awakenings. This fast-acting formula can be used as a sedative, to help you sleep through the night.