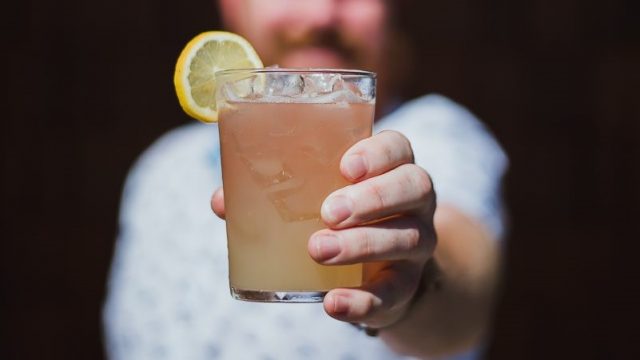 In honour of Pollinator Week (June 21 to 27), Wayward Distillery – Canada's first distillery to use 100 per cent BC honey to produce its sinfully sippable spirits – has pledged to donate one per cent of all spirit sales to Pollinator Partnership Canada (P2C), a registered charity dedicated to the protection and promotion of pollinators and their ecosystems.
By donating one per cent of all spirit sales to P2C, Wayward Distillery hopes to help raise awareness of the critical importance of pollinators – including bees, birds, butterflies, bats and beetles – to local ecosystems, and increase pollinator conservation action. Pollinators travel between plants, carrying pollen on their bodies in a vital dance critical to the reproductive system of flowering plants – providing us with food, preventing soil erosion and increasing carbon sequestration. P2C, and other pollinator champions, research pollinators, create habitats, educate children and adults, and promote conservation techniques that support healthy pollinator populations.
Situated in the fertile Comox Valley on Vancouver Island, Wayward Distillery crafts each spirit on a base of sustainable honey, supporting local agriculture while achieving an unparalleled silky-sweet flavour. In the lead-up to Pollinator Week, the distillery has launched three limited-edition honey celebrating spirits, as well as refreshed branding for crowd favourites Krupnik, an intoxicating toasted honey liqueur spiced with cinnamon, nutmeg, raw vanilla and citrus peel; Drunken Hive Rum, an "aged rum for whisky drinkers" made from caramelized BC honey and aged in bourbon casks; and Depth Charge, an espresso and cacao bean vodka infusion incorporating fair trade coffee and organic cacao nibs. 
Joining the lineup are three limited-edition brews (from left to right):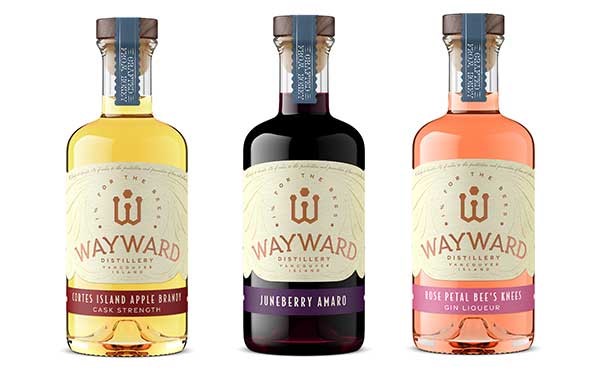 Cortes Island Apple Brandy, anything but traditional "Cask Strength Calvados" fermented and distilled from 100% Cortes Island apples;
Juneberry Amaro, which marries local aromatic herbs with upcycled gin botanicals and exquisitely tart Juneberries (aka Saskatoon berries);
Rose Petal Bee's Knees Gin Liqueur, crafted with the distillery's signature honey sourced from nearby Golden Clover Apiary, hand harvested rose petals and crushed lemons
"We're excited to introduce our new Juneberry Amaro, Rose Petal Bee's Knees Liqueur and Cortes Island Apple Brandy to help raise funding and awareness of conservation initiatives that can turn the dial for pollinators everywhere," said Dave Brimacombe, founder and CEO of Wayward Distillery. "By bringing home these three spirited products – and our honey-based gin, vodka, rum and liqueur – Canadians can elevate their cocktail cabinets while helping out the pollinators that give us life. Our goal is to raise $20,000 this year, so we hope you're prepared to stock your bar carts."
"We're very excited about our new partnership with Wayward Distillery and their commitment to helping pollinators," said Lora Morandin, Ph.D, Research and Conservation Director of Pollinator Partnership and Pollinator Partnership Canada. "It's a great time to start up this relationship when the bees are buzzing and flowers are blooming all over the Island. The support from Wayward Distillery will help us create more pollinator habitats on Vancouver Island and help us spread the word about our amazing pollinators. They're essential to our lives and the planet, and working together, we can all make a difference for pollinator health".
Bottles of Krupnik, Juneberry Amaro, Rose Petal Bee's Knees and Cortes Island Apple Brandy will hit the shelves of select BC liquor stores starting June 21 to celebrate pollinator week. If you can't wait, you can support the pollinator population while indulging in some of the tastiest spirits on the market online at www.waywarddistillery.com.