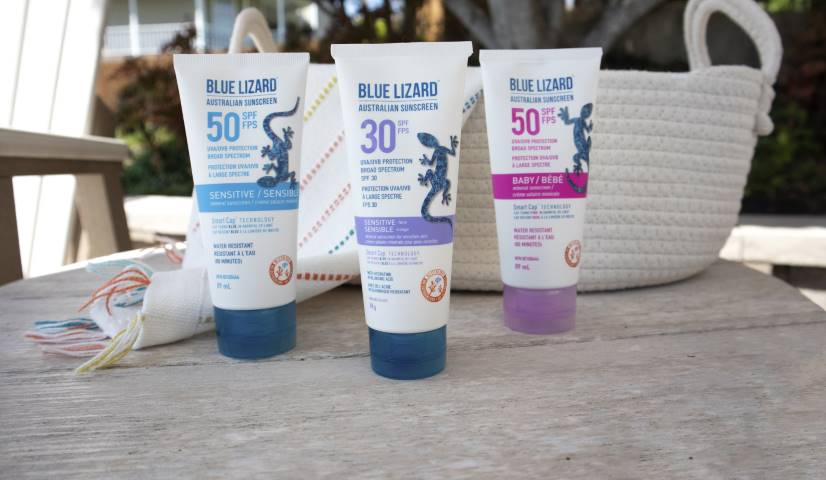 Say hello to your new summer BBF! Introducing Blue Lizard, born in Australia where the UV rays are intense making it a must for sun protection. Taking you from the beach to the pool and beyond, Blue Lizard Sunscreens are perfect for all your summer adventures.
Blue Lizard is passionate about preserving the coral reefs, so they've created "We Love the Reef sunscreens" to provide broad-spectrum protection with no oxybenzone and no octinoxate. Not only is it safe for the environment, it is also safe for your skin with no active chemical ingredients, only 100% mineral sun filters with moisturizing ingredients and formulated with sensitive skin in mind. 
What makes Blue Lizard different and innovative is that their sunscreens feature a smart cap that turns a bright, fun colour when exposed to UV light – a gentle reminder that it is time to reapply! Let's all get excited about skin safety and have an amazing summer!