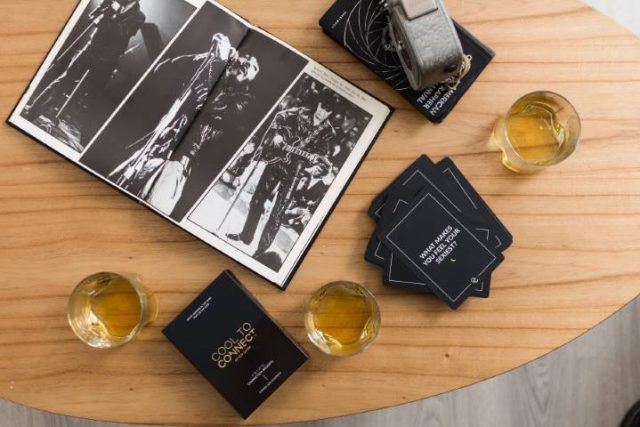 Make stronger (and sexier) connections in 2021.
Is it hot in here? Or is it just us? Cool To Connect After Dark is an interactive and innovative deck of 52 cards that spark unusual, playful, and naughty conversations and connections among friends, lovers and strangers.
Now more than ever people are longing to build and maintain deep, meaningful relationships – the sole (and soul) purpose of these cards is to give people a sense of togetherness no matter how far apart they are from one another.
Cool to Connect After Dark is an extension of the original deck – Cool to Connect – created in 2020 by Dana Clark and powered by Heroic Humans. Its mission is to help prompt conversations and connection throughout the pandemic and beyond.
Cool to Connect is great for: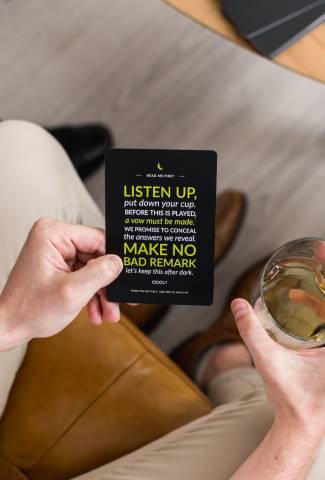 Keeping in touch with loved ones Reducing anxiety and depression Getting in tune with your emotions Learning to be a better listener Discovering more about yourself
Cool to Connect After Dark will be available for purchase here, starting June 4th 2021. You can buy a single deck or bundles of two and three and save up to 15% so you can gift someone else the opportunity to connect with their loved ones as well.
About Heroic Humans: Founded by Dana Clark, Heroic Humans is a global social impact movement with a mission to inspire, celebrate and empower heroic members of all communities.
We all know that when the lights go out, the truth comes out. All you need to do is:
Pull a card and feel your Darker connections unfold!