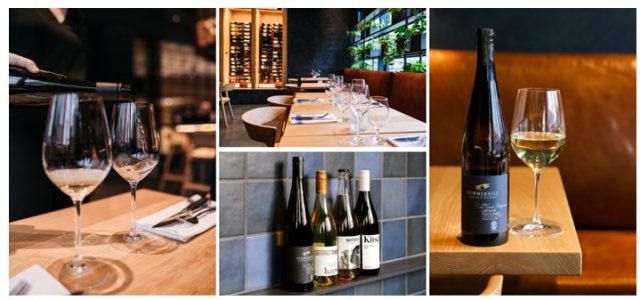 Spring is in the air, and the season of new beginnings is the perfect time for NOX Restaurant to embark on a fresh new series of Winemakers Dinners. Downtown's go-to for contemporary West Coast Italian food will welcome Kelowna's Summerhill Pyramid Winery for an exclusive, ticketed four-course meal with wine pairings on Thursday, March 23, at 6 p.m.

NOX is thrilled to launch the new dinner series, beginning with Summerhill Pyramid, British Columbia's only biodynamic winery. Summerhill is known for its grapes grown with love and attention to every organic component in the vineyard, its holistic approach to ageing wine in a pyramid cellar, and its resulting wines made with minimal intervention.

Building on the theme of "a taste of spring," the Winemakers Dinner evening at NOX showcasing Summerhill Pyramid will begin with a reception, followed by an amuse bouche and four-course seated dinner from Executive Chef Sam Fabbro, featuring seasonal ingredients and thoughtfully selected wine pairings. Special guests include Summerhill Pyramid's Tyson Berglund (Assistant Winemaker) and Brandon James (Director of Sales), who will introduce the pairings for each course.

Tickets for NOX's first Winemakers Dinner start at $95 + tax and gratuity, with $10 from each ticket sold going to the Canucks Autism Network. With one seating only, tickets will be available for 40 guests in the dining room and 10 at the bar for the exciting evening. Reservations can be made by visiting OpenTable.

The Winemakers Dinner series continues at NOX this summer and fall as the restaurant welcomes acclaimed B.C. wineries Haywire on June 22 and Kitsch on September 21.