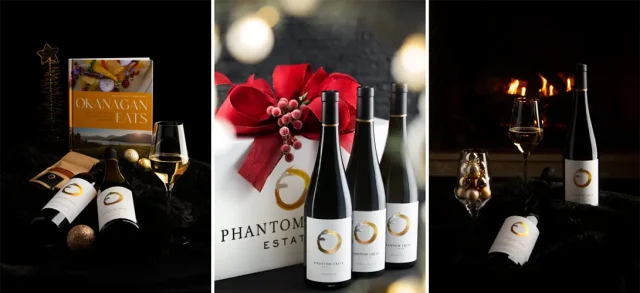 As the season of joy and merriment draws near, Phantom Creek Estates is delighted to unveil its exclusive, limited-time 2023 holiday wine bundles. From the wine aficionado to the culinary enthusiast, these thoughtfully curated selections are sure to delight recipients and elevate any celebration this holiday season.

Available for purchase online starting November 15, the holiday bundles feature an impressive selection of wines, including exclusive Grand Cru Club offerings, ensuring a truly special experience for the recipient. Each bundle has been carefully designed to reflect the diverse tastes and preferences of Phantom Creek Estates' discerning clientele.

To further enhance the holiday spirit, all orders will be entitled to complimentary shipping, providing an extra touch of convenience and value for customers. 

Phantom Creek's four 2023 holiday wine bundles make ideal gifts that offer a compelling taste of the acclaimed B.C. winery's exceptional vintages and unparalleled craftsmanship. The selections embody Phantom Creek's passion for excellence and dedication to offering the finest in the world of wine. 

While the bundles are perfect for any wine lover, Phantom Creek has curated gift sets with delightful extras for bubble enthusiasts or epicureans. 

The thoughtfully crafted Sparkling Bundle combines two exceptional sparkling wines with a sabre for a thrilling uncorking. The 2017 Sparkling Brut seamlessly blends the lively finesse of Chardonnay with the depth of Pinot Noir, while the Chardonnay-dominant Brut Reserve shows delicate, elegant fruit with the added richness and complexity from aging in neutral barriques for 11 months prior to blending. 

Gastronomes will love the ​Chef's Choice Bundle, which showcases the winery's 2020 Malbec and their fruit-forward, floral, and fresh small-lot 2021 Viognier. The bundle comes with two thoughtful additions sure to elevate any home cooking experience: a copy of the beautiful Okanagan Eats Cookbook, autographed by Phantom Creek's own Chef Alessa Valdez, as well as Chef Alessa's Spice Rub. 
Phantom Creek Estates 2023 Holiday Gift Bundles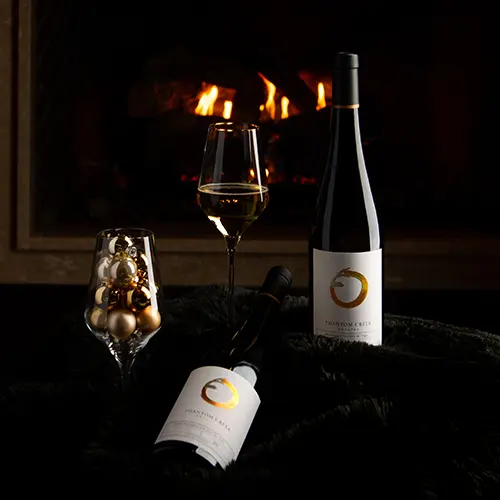 Organic Bundle: $110
2020 Organic Pinot Gris*
2021 Organic Riesling

​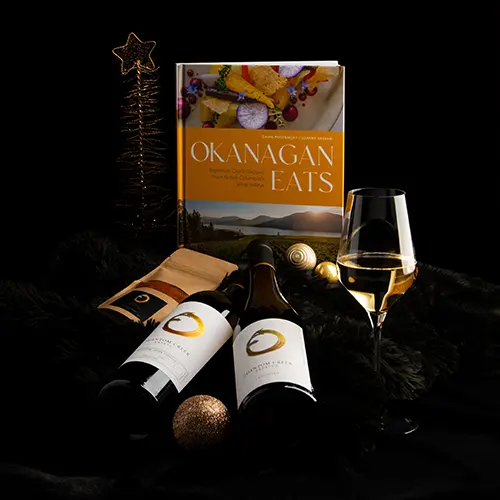 Chef's Choice Bundle: $199
2020 PCV Malbec
2021 Viognier
Okanagan Eats Cookbook, autographed by Chef Alessa Valdez
Chef Alessa's Spice Rub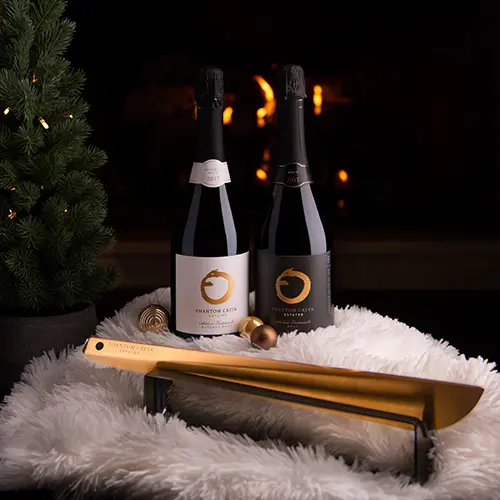 Sparkling Bundle: $299
2017 Brut*
2017 Brut Reserve*
Sabre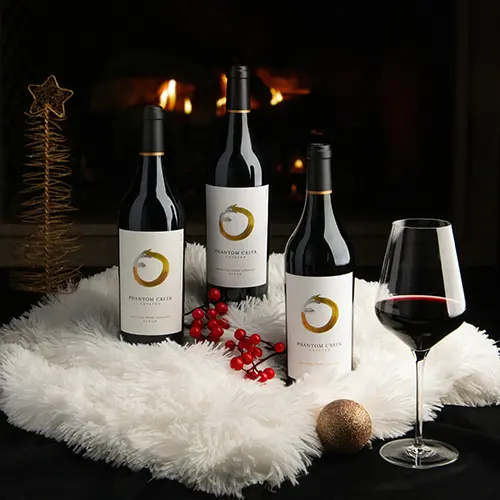 PCV Syrah Vertical Bundle: $345
2017 PCV Syrah*
2018 PCV Syrah*
2019 PCV Syrah*
*represents an offering that is typically a Grand Cru Club exclusive product