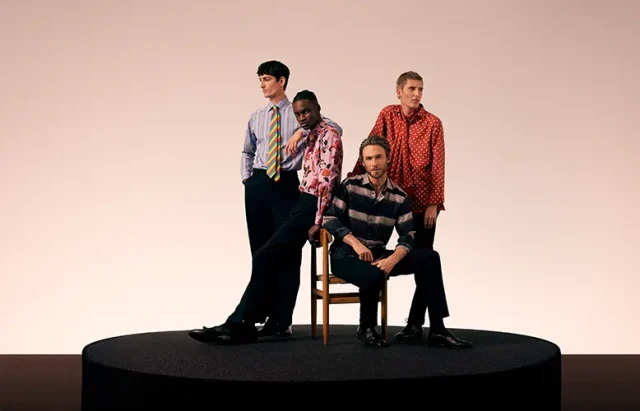 Iconic shirting brand Eton has announced a highly-anticipated collaboration with legendary musicians, The Beatles, designed with luxury men's retailer Harry Rosen in mind. The first in a series of limited-edition releases includes ten shirts and accompanying accessories inspired by the music and legacy of The Beatles. It is available as of today at Harry Rosen stores and on harryrosen.com.
"Since Harry Rosen is one of our biggest customers, if not the biggest, we wanted to do something special together," says Eton's visionary Creative Director, Sebastian Dollinger. "I was in a Beatles phase, so the idea came about and I thought 'Can we actually do something with The Beatles?"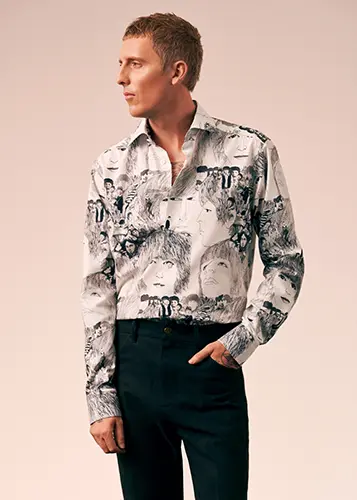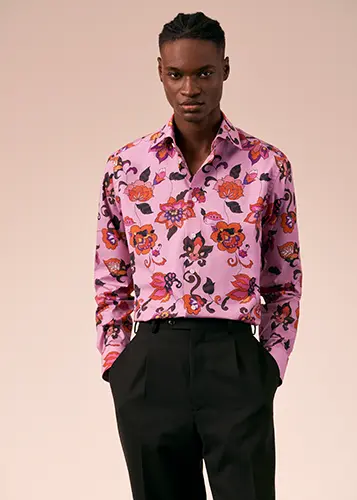 Conceptualized by Dollinger, a lifelong fan of The Beatles, the collection serves as an ode to the band's expansive discography. Drawing inspiration from their vast musical repertoire, each piece showcases unique artistic reinterpretations of the iconic elements from the band's storied history. "Transforming The Beatles legendary discography and artwork into a nostalgic yet modern collection was by far a true honour," says Dollinger.
"This collaboration encapsulates the close connection between culture and fashion – The Beatles were so much more than a band and their influence on fashion is undeniable," says Ian Rosen, President and COO, Harry Rosen. "It's a true celebration of both Eton and the band's artistic expression. The artwork paired with Eton's impeccable craftsmanship is going to resonate with fans who span across generations."
The first collection promises to become instant collector's items for Beatles' fans and menswear enthusiasts who value unique, exclusive designs. Expect significant moments in The Beatles' history to be brought to life, including an allover print with a playful nod to the infamous Abbey Road crossing and another shirt adorned with an all-over print inspired by the Revolver album's iconic artwork. Dollinger also recreated John Lennon's shirt from the "Get Back" documentary that followed the band's recording of their Let it Be album. Additionally, the collection includes a modernized version of Paul McCartney's shirt from the documentary, transformed into fine Italian silk for a contemporary twist. Subsequent drops will introduce an array of creative shirts and complementary accessories, including ties, scarves, and pocket squares.
This collection of modern memorabilia is a testament to Eton's fusion of superior quality and style while simultaneously highlighting the brand's exquisite craftsmanship. Meticulously crafted using the finest fabrics, the collection captures the brand's homage to The Beatles' most memorable moments, including their groundbreaking music, iconic album covers, and their impact on popular culture. The fusion of musical heritage and sartorial elegance also aligns with Harry Rosen's enduring dedication to curating exceptional menswear.
The exclusive, limited-edition collection is available for purchase in store at Harry Rosen, and on harryrosen.com.