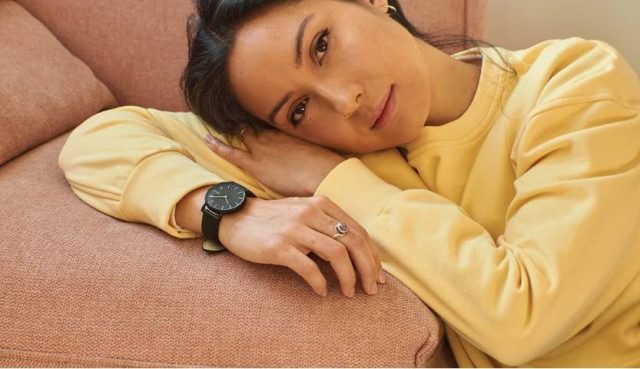 For the holiday season, Solios is pleased to be introducing a selection of Solar watches that can last a lifetime. Solios' Solar Watches perfectly combine elegance, green technology, durable materials, and at the same time, positively impact the environment.
"We believe big changes start with small decisions that don't compromise one's lifestyle and habits," says Samuel Leroux, co-founder, Solios. "This holiday season, we want to be that missing element that compliments each individual and their style," adds Alexandre Desabrais, co-founder, Solios. Solios watches are crafted using sustainable and durable materials that include a hardened mineral glass covered with a robust sapphire crystal to limit scratches and to create a water-resistant barrier. At heart, a solar cell allows the watch to recharge itself by artificial or natural light and offers a 6-month energy reserve – so you'll never have to change your battery! Designed with interchangeable straps, which are available in vegan leather or stainless steel, Solios watches are available in varying case sizes: 36mm, 40mm and 29mm, and vary in price from $260 – $280.
THE GIFT THAT GIVES BACK!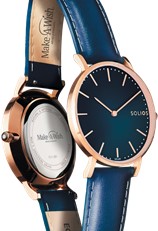 To help the Make-A-Wish foundation, Solios produced a limited-edition style to raise funds for children across the world. Solios will donate 50 CAD for each limited-edition watch sold.
The model was designed with the colors of the Make-A-Wish foundation in mind and featured the first blue dial in the Solios range. With its chic and casual look, the azure blue is perfect for any occasion. The model also offers easily interchange- able straps, including a vegan leather strap in blue MAW leather. (36mm/40mm) Price: $350