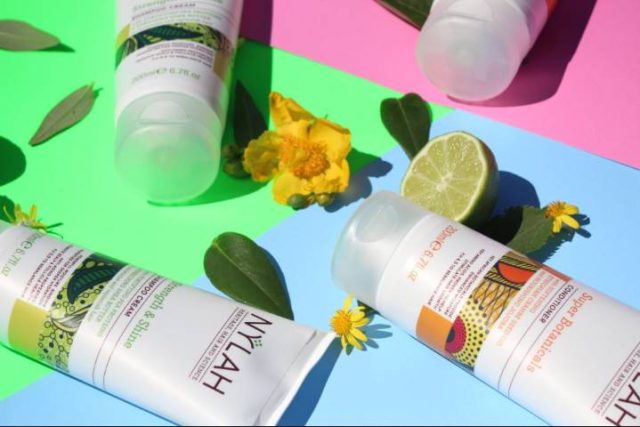 With just three weeks left until Christmas, it's time to start wrapping those last-minute festive gifts for family and friends. For those looking for a special something for a special afro or curly-haired someone, Nylah's Naturals offers the perfect choice. The multi-award-winning Black female-owned haircare line uses 100% natural and vegan ingredients in their range of products that are specifically formulated for afro-textured and curly hair. Read on to learn about their special product sets for the ultimate holiday gifts.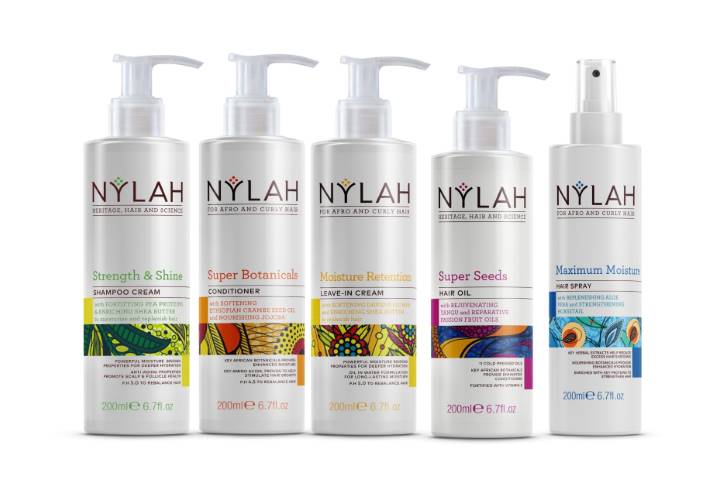 A perfect gift for those trying to switch to natural haircare and are testing out different shampoos and conditioners. Nylah's Naturals' duo includes two of the brand's bestsellers. The Strength and Shine Thickening Shampoo is a delicate, naturally formulated shampoo that produces a light foam to delicately cleanse the hair and scalp while restoring strength and shine. Follow it up by sealing in moisture and protection with the Super Botanicals Restorative Conditioner. This product is loaded with essential amino acids and nutrient-rich oils to leave your curls, coils and kinks soft, defined and hydrated.
For more advanced hydration, Nylah's Naturals' 'Hydrate' set features their Shine Thickening Shampoo and Super Botanicals Restorative Conditioner, as well as a Moisture Retention Leave In Cream to top off your locks with deep moisture and care. The Leave In Conditioner is great for curls and kinks by infusing protein deep into the hair strand. By using the finest plant ingredients including Davina flower (Peruvian lily), ginger and shea butter, the Leave In Conditioner forms a protective barrier along the hair, adding shine and softening strands.
For total care, this set includes five products to give your afro-textured or curly-haired loved one everything they could possibly need to care for their locks. The set features the Shine Thickening Shampoo, Super Botanicals Restorative Conditioner and Moisture Retention Leave In Cream, plus the Super Seed Hair Oil and Maximum Moisture Hair Spray.
The Super Seed Hair Oil is formulated with 11 cold-pressed luxury botanical oils, loaded with a nourishing blend of essential fatty and amino acids, iron, copper magnesium, protein, carotene, and vitamins A, B, D and E for strong, shiny hair. Nylah's Naturals' latest product, Maximum Moisture Hair Spray, rehydrates hair throughout the day, offering a perfect solution for the cold, dry winter months when we spend a lot of time in heated indoor spaces and harsh outdoor environments that are both harsh on hair.