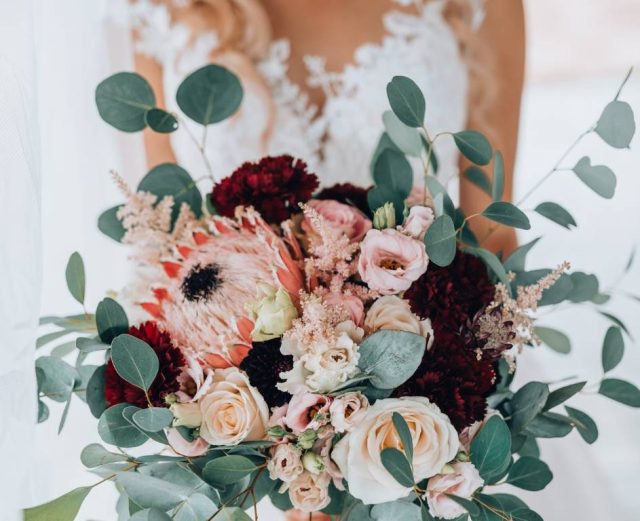 If you're planning to get hitched in 2022 then it's likely that your wedding plans will already be in full swing. The average wedding takes between 12 – 18 months to plan: the bigger your event, and the more guests you are inviting, the more time you are likely to need. But, if you haven't planned the details of your day, there's no time like to present to start making some decisions. What will your bridal style be? And how will you be entertaining your guests? Here are some key bridal trends for 2022 weddings for you to incorporate into your big day:
Going Digital
More brides than ever are choosing to digitalize as many aspects of their wedding and wedding planning process as possible, for the ease and convenience of both themselves and their guests. This trend started with wedding websites, which are used to provide all the details your guests need to enjoy your big day without creating a paper trail. This theme has been extended, and now sites such as Joy wedding registry allow you to digitalize your wedding registry too: you can add items from any store to one list, and connect all of the different registries you choose in one place. If you're planning on hosting a small wedding, then you could even opt to live stream your event so that friends and family members who are unable to attend could join in your special day too. The digital wedding revolution is happening now! 
Rented Wedding Dresses
As modern brides become both more eco-conscious, and aware of the huge costs involved in hosting a wedding, more brides than ever are opting to rent their wedding dresses than ever before. When British Prime Minister Boris Johnson married Carrie Symonds in 2021, she opted to rent her a Christos Costarellos-designed ivory tulle and silk gown, rather than buy it to wear for just one day. This is a bridal trend that is expected to continue strongly into 2022: there are many benefits of choosing this route. As well as the obvious environmental advantages, you can also opt to wear more than one bridal look on your big day, can choose a dress considerably more expensive than your budget would ordinarily allow, and save money for other aspects of your wedding day at the same time. 
Exciting Entertainment
Finally, brides and grooms in 2022 are eschewing conventional bands and DJs, and instead opting for evening entertainment options that will reflect their own personalities. Exciting unconventional entertainment options that you can expect to see at 2022 weddings include drag queens, fire breathers, and other exciting adult playground inspired activities such as bounce houses, petting zoos, axe throwing and circus performers. The entertainment you choose is likely to be the element of your wedding that your guests most remember, so finding the right entertainment, and ensuring it reflects who you are as a couple, will be key to a successful 2022 wedding.