It can be challenging to find a good exfoliator according to our needs. For example, some people have sensitive skin and seek softer exfoliating care, while others seek intense exfoliation!
AHA-BHA lotions are the perfect solution for any skin type. They brighten the complexion without causing irritation and effectively exfoliate the skin, preventing and reducing acne breakouts and blackheads.
Available in two versions, the 8-2 version with a higher glycolic acid percentage is more exfoliating than the 5-2 version.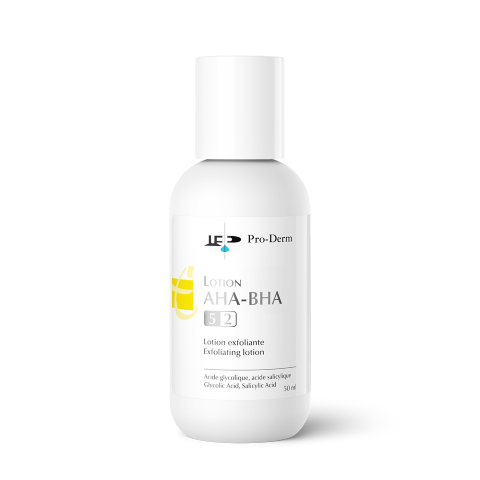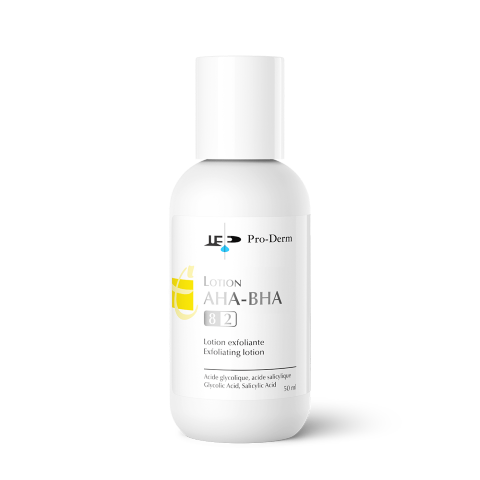 An advanced formula composed of glycolic acid (AHA) and salicylic (BHA).
Eliminates dead skin cells and reveals a radiant complexion.
Reduces premature signs of aging and changes caused by photoaging.
Effective against ingrown hairs and keratosis pilaris.