SUPERSIZED LASHES, POWERED BY SUPERFOODS.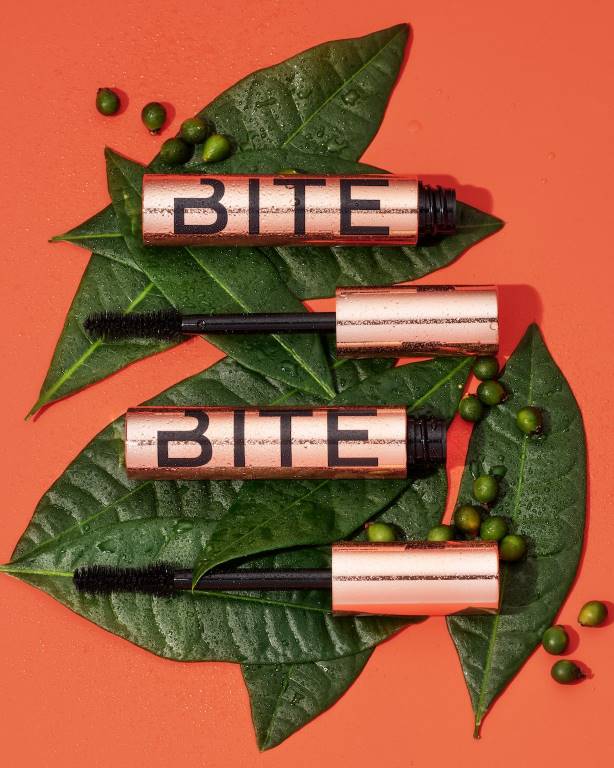 WHY YOU NEED IT
Meet Upswing Full-Volume Mascara, the clean way to supersize your lashes. You don't settle for anything less than amazing – so why should your mascara be the exception? In one swipe, it delivers major volume, length, lift, and curl – plus intense, blacker-than-black colour – to make timid, lifeless lashes a thing of the past.
WHAT'S IN IT
Upswing Mascara is powered by clean, vegan, gluten-free, and cruelty-free ingredients, including tree berry wax instead of beeswax. Tree berry wax, derived from berry fruit peels, grips lashes for volume and gives them an instant and buildable boost that's both lightweight and smudge-resistant.
HOW TO USE IT
BITE is going clean in a BIG way with a full-bodied brush. With its hourglass shape, Upswing Mascara loads formula in the center for optimal lift and volume right where you want it. Rigid brush fibers also comb every lash for double take-worthy definition so you can build volume as desired.
BITE Beauty Upswing Full-Volume Mascara is available on Bitebeauty.com and on Sephora.ca and in Sephora stores nationwide beginning December 29, 2020.