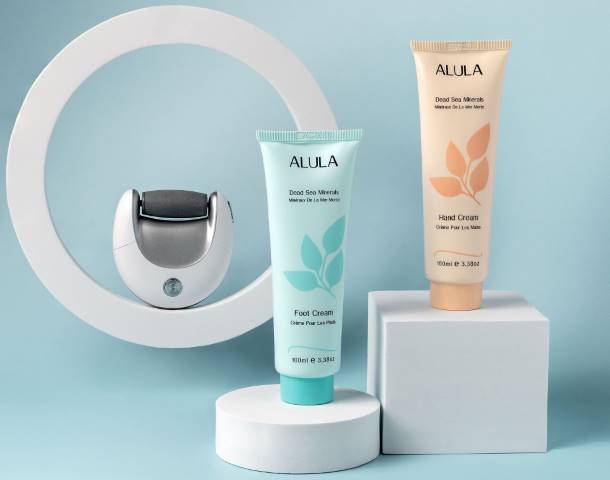 'Tis the season for holiday celebrations and, of course, gift giving! Canadian-based skin and body care brand, ALULA, has the perfect gift set for the self care enthusiasts in your life.
Inspired by the incredible health benefits of the Dead Sea Minerals, ALULA has two creams and a callus remover that will leave your hands and feet feeling nourished and soft.
Made to be used by all skin types, ALULA products are also cruelty free and paraben free. Infused with quality ingredients, founder Mina Sal has dedicated her efforts to deliver hand and foot creams that not only have a beautiful and velvety texture upon application but also provide the ultimate protection against harsh, external elements.
Shop today by visiting www.alulaskincare.com